Four starts so far this season, and no goals conceded. Marvelous Nakamba should retain his role in the Aston Villa midfield.
Words: Georgia Homer | @georlh
---
__________
Marvelous Nakamba made only his fourth start of the season for Aston Villa in the Premier League on Saturday and the team achieved yet another clean sheet and fantastic result. Following his solid performance, Villa fans are calling for Smith to keep him in the starting XI to face Sheffield United on Wednesday and it is hard to disagree.
Good form deserves to be rewarded
From a regular starter to a regularly unused substitute, we haven't seen all too much of Marvelous Nakamba. However, in times when called upon, Nakamba has proven himself to be a reliable squad player. He made the starting line-up for the fourth time against Leeds, after Burnley, Newcastle, and Arsenal. After 375 minutes played, Villa are yet to concede a goal with him on the pitch. 
Twice were these starts awarded to Nakamba due to other players' suspensions, meaning that he was turned to in times of need. With zero attitude or match fitness issues, Nakamba stepped in and got the job done against varying levels of opposition. But much like after Anwar El Ghazi's period of outstanding form, Nakamba was dropped by Smith following his performances to make way for returning favourites.
This issue has the potential to become frustrating for players and we have already seen the likes of Conor Hourihane and Frédéric Guilbert recently leave us on loan due to lack of playing time. Villa's focus in the near future should be towards building a squad, rather than a team, and what better way to fuel that motive than to have players being selected based on form and competing for minutes on the pitch?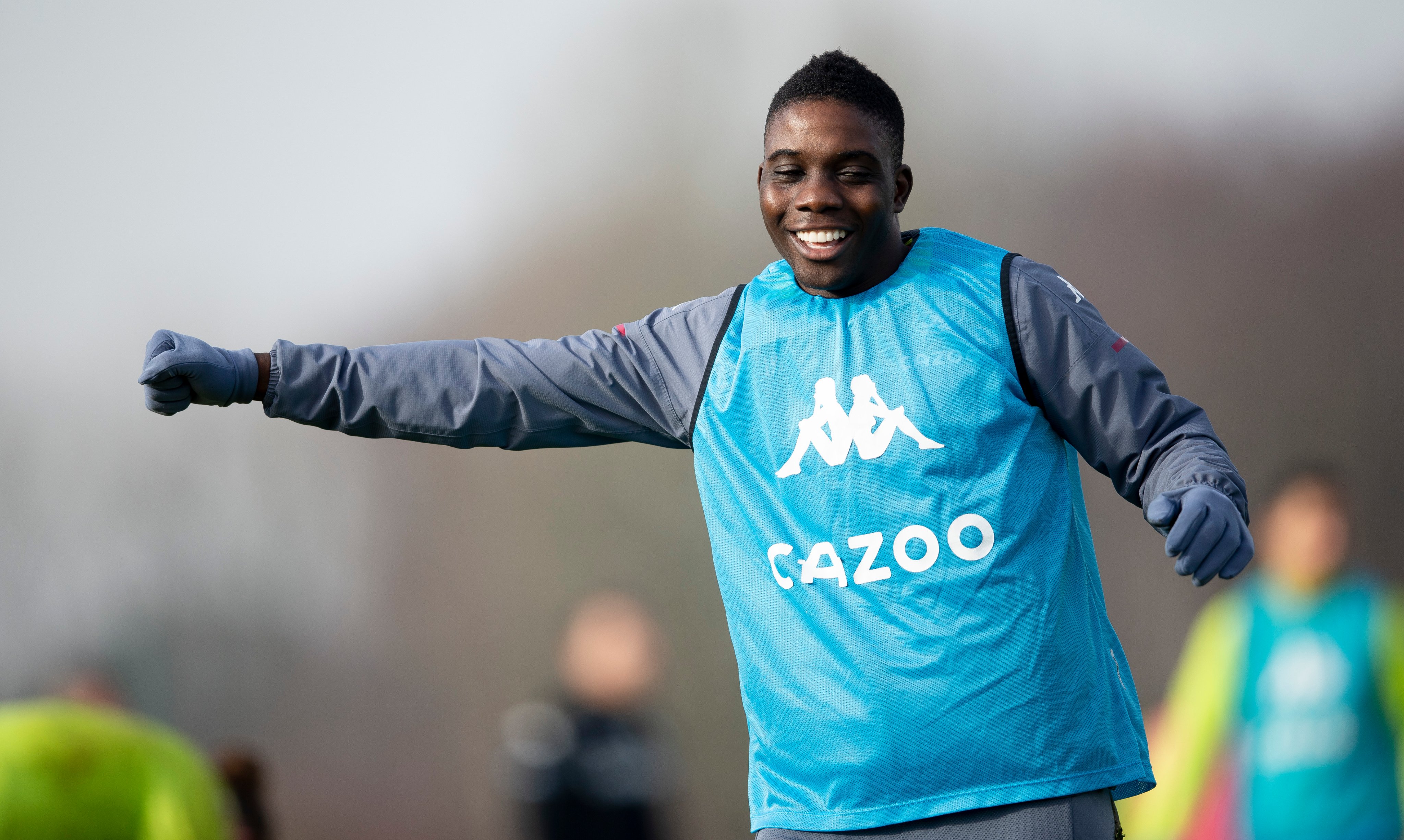 Weakness in the midfield
This season began with Villa's midfield looking the strongest element of the team, but in recent games we have looked increasingly lifeless in the middle. Douglas Luiz, the straight swap for Nakamba, was substituted in both defeats to West Ham and Leicester, as well as being dropped completely against Arsenal in between.
With Ross Barkley struggling to hit his pre-injury form and John McGinn tiring from trying to cover multiple roles, fans were beginning to question how many chances can be given before reinforcements are called upon. To some surprise, Smith freshened the midfield three to face Leeds on their own turf and the effects were immediate. Jacob Ramsey took over from Barkley and looked keen and energetic throughout his shift. Nakamba strengthened the defensive shape, leaving McGinn able to perform his role with more freedom.
Workrate
Nakamba's work rate is consistently excellent; he is never afraid to target even the most intimidating of players. Standout moments include his slide tackle on Sergio Aguero in the Carabao Cup semi-final last season, which, despite a controversial booking, reminded viewers of 'classic' football. 
At times, this is what Villa are missing in the middle of the field. Pundits were horrified by the freedom that Leicester were given in the opening half at Villa Park, as very little pressure was faced by their creative players. Could Nakamba have been the difference?
Against Leeds, Nakamba made more ball recoveries (10) and more interceptions (6) than any other Villa player. This slowed down their attacks, broke up passages of play, and generally disrupted their usual fast paced style. He looked the exact opposite of a 'passenger' player, the type we cannot afford if Villa look to challenge for European football in the near future.
Tactical Versatility
Another point to consider is that when playing the same starting XI every week, varying our tactics has limitations. If we were to select our DM based upon the upcoming fixtures, we could maximise the efficiency of our midfield. When facing more attacking, energetic teams, Nakamba is the ideal player to minimise threat.
Villa are up there with the most unchanged teams of the league this season, but with congested timetables, games in hand to catch up on, and injuries starting to affect us, we are likely to see more rotation from Smith.
Regardless of whether Marvelous Nakamba is the answer, predictability, fatigue, and apathy were causing fans to doubt the Villa midfield in its usual setup. The change was incredibly welcomed, and hopefully its positive effects will continue.