Tyrone Mings has replicated Terry's time at Aston Villa, bringing others up to a certain level. He can be afforded mistakes.
Words: Andy Bates | @k2_villa
---
_______
As Aston Villa continued to struggle to rediscover their early season form during a frustrating 1-1 draw away to Newcastle United, debates about the qualities of certain players began to circulate around social media. One of those discussions focussed around stand-in captain Tyrone Mings, as he found himself in a brutal physical battle with Toon striker Joelinton.
It has been widely agreed that Mings has been back to his best over recent games, as his partnership with Ezri Konsa goes from strength to strength. He has comfortably stepped into the role of skipper in Jack Grealish's absence, being his usual vocal presence and leading by example, as his defensive cohorts have held the fort, as the forwards have gone missing without their talisman.
The fact that Villa have picked up 5 points when only finding the net 3 times in the 5 games that Grealish has missed, tells us just how stingy the back 5 have been in helping to keep the scoreboard ticking over, whilst being devoid of creativity at the other end.
With Matt Cash also missing during that time, it has fallen to Mings, Konsa and Targett to further pull together, with an aging Elmohamady filling in at right back, whilst of course, Emi Martinez continuing to perform heroics when the wall is breached.
Clearly defensive solidity has been a watch word this season, as Dean Smith has looked to build on the miserly approach which was successful in keeping his team in the Premier League after the restart last summer. John Terry has of course been credited with the on-field application of this, however it is clear that Tyrone Mings is the man who is tasked with implementing it and ensuring that there is a 90 minute focus across his back four.
Indeed John Terry has taken a similar role throughout his career, being the coaches eyes, ears and voice on the field of play, not least during his season long spell as Villa captain. During that time, Terry was in control of everything, not only assisting James Chester to put in the 'Rolls Royce' displays which made him Player of the Year that season, but also somehow guiding Alan Hutton through large part of the season as a makeshift left back. I'm sure if you asked both players they would tell you that they missed JT's influence alongside them, albeit during the Chelsea legend's swansong season.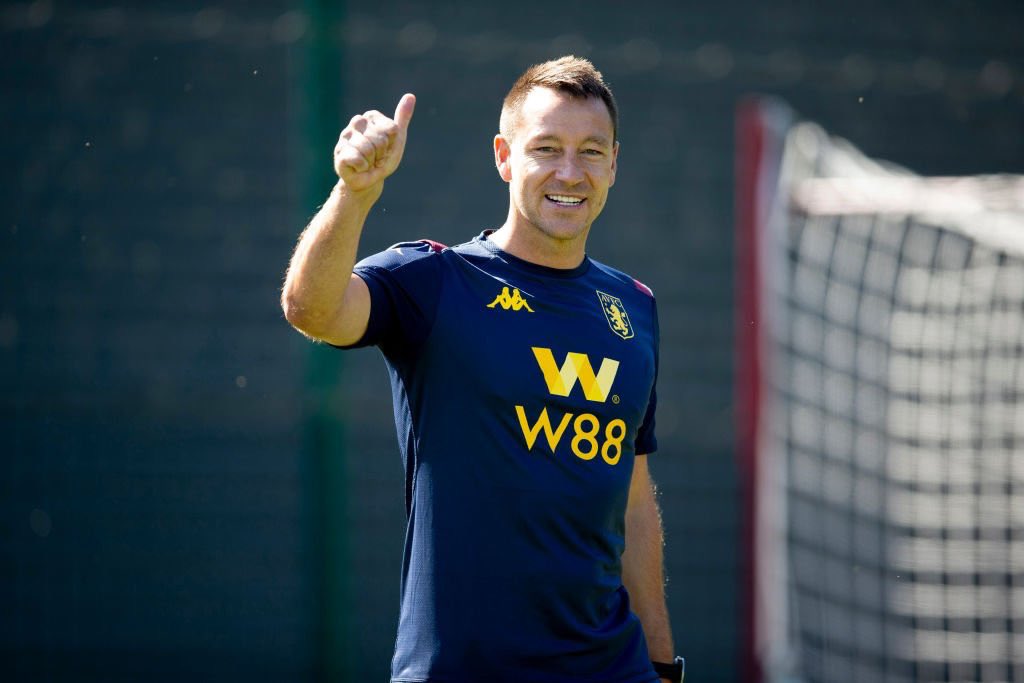 It could be argued that there are parallels in terms of Mings' grip on the current defence and how Terry operated in that ill fated season under Steve Bruce.
Since arriving at Villa on loan in 2019, Mings has brought a sense of authority to a previously unhinged backline and was clearly playing way below his level in the Championship. Promotion brought a new challenge, as he was now expected to not only compete at the top level of English football, but also be the senior man in a squad, which was hugely revamped that summer.
Initially Villa were porous defensively, with some questioning whether Mings and other new recruits Bjorn Engels and Ezri Konsa, were up to providing a solid base for a struggling team at Premier League level. However, after the two month pause for the COVID lockdown, Villa's defence led by Big Ty, were able to plug those holes and ensure Villa did enough to stay up. 
If we fast forward to the present, we have a defence who have kept 14 clean sheets, with each member of the back four starting to develop a case for an inclusion in Gareth Southgate's England squads going forward. Ezri Konsa has been excellent and hugely improved, catching the eye of the nations media and if rumours are to be believed, is on the list of targets for clubs such as Liverpool and Tottenham Hotspur. At right back Matt Cash is enjoying an accomplished breakthrough season in the Premier League and whilst there may be a few right backs ahead of him for the Euros this summer, he will be in the conversation going forward.
Possibly the most impressive is Matt Targett at left back. Much maligned defensively last season, he is now on the cusp of an England call up, having gone from Adama's whipping boy to almost Stuart Pearce-esque in the space of a few months.
So, why is this relevant when talking about Mings? Isn't this just an example of younger players improving and overtaking Mings, as they are catching the eye more so? It could be, however there is a strong case that Mings is very much part of the process in their development, as the are first dragged around and organised by him on the field, before beginning to establish themselves as top quality Premier League defenders, knowing that the big man has their back, as Terry did to some extent with Chester and most definitely with Hutton.
Mings makes his errors, gets caught on the ball, misplaces long passes and takes the hits from the big centre forwards who want to take him on, but this is because he puts himself out there. He plays on the edge, always looking to push up, start attacks, turn the defence with a speciality long ball into the striker. In many ways he takes the hits for those around him, so they can focus on their attributes, whether that is Targett joining the attack, or Konsa sweeping up like Baresi. Against Joelinton in the Newcastle match, he took responsibility for that contest, soaking up that physical pressure applied to him and whilst he may have come off worse at times, it meant that Villa could comfortably contain Newcastle's other threats.
One of the quirks of having no supporters at matches during lockdown is being able to clearly hear the coaches in their technical areas, bellowing instructions and also players on the pitch doing likewise. By far the most prominent Villa voice other than Dean Smith is Tyrone Mings. It is loud and distinctive and rarely lets up during the entire match. He is constantly guiding and instructing his teammates through the match. One could suggest he is the on field coach for our young side, ensuring that his manager's instructions are carried out to the letter, whilst in turn bringing out the best from his colleagues, possibly at the sacrifice of his own perceived performance at times.
Tyrone Mings is the perfect exhibit of a 'club man', offering nothing short of total commitment for the good of the club and those around him. This of course extends to his off-field pursuits as he, through his academy he seeks to address inequality and unfairness within society, as well as being a strong campaigner for removing abhorrent racism from society and football. Like so many top footballers in the modern era, Mings has a social conscience and shows the determination to use his platform for good.
It is all too easy to look at a set of statistics or count up the amount of missed passes and believe that a footballer can be easily replaced by one with better numbers, but in Tyrone Mings we have more than just a footballer. We have a rare individual who not only entirely buys into the culture of Aston Villa, but is also totally committed to being influential in its successes and onward progression. We have a leader who will guide others and demand that standards are met. But moreover, we have a damn good footballer who has international recognition and more often than not remains a powerhouse in a Villa defence which is the third best in the Premier League, after being one of the worst last season.
Regardless of the occasional below par performance, Aston Villa are a better team and club due to the fact that Tyrone Mings is a part of it and he will be vital, as Dean Smith tries to steer the club into the upper echelons of the Premier League and back into Europe.