Aston Villa are thought to be looking for the 'next Jack Grealish' in the summer, to take some of the burden off their star player.
Words: Regan Foy | @findfoy
---
______
It is thought that this summer Johan Lange and company will be scouring their datasets this summer for the next 'Jack Grealish' from the continent, in an effort to take some of the burden away from Aston Villa's star player.
The Aston Villa captain is having a stand-out season, meaning that any options will more than likely not be up to the direct standard of Grealish and the club will be hopeful of developing the player throughout game-time and working closely with Grealish as a mentor to a level where they will be considered a proper replacement should he suffer another injury.
Whilst Leeds United's Manchester City loanee Jack Harrison is relatively up their with stats, it's likely that Aston Villa will be looking towards Europe for a cheaper option.
In Europe, there are few players who can put up anywhere near the numbers that Jack Grealish had put up this season, despite him missing a handful of games through injury – and some of those who have will prove to be outside of Aston Villa's scouting remit.
An example of this is 23-year-old Spanish winger Mikel Oyarzabal Ugarte, currently two years Jack Grealish's junior, and current Spain international. The winger has played with Real Sociedad for the past six years, appearing just under 2000 times for the San Sebastian based club.
Oyarzabal is a one-club man and could be hard to prize away from the club he made his debut at, and with Real Sociedad he has appeared in European club competitions over a number of seasons. The winger has been linked with Arsenal in the past, and unless Aston Villa could qualify for Europe this year, it's likely that Oyarzabal would never consider joining. That, and the level that he's already at is too close to Grealish.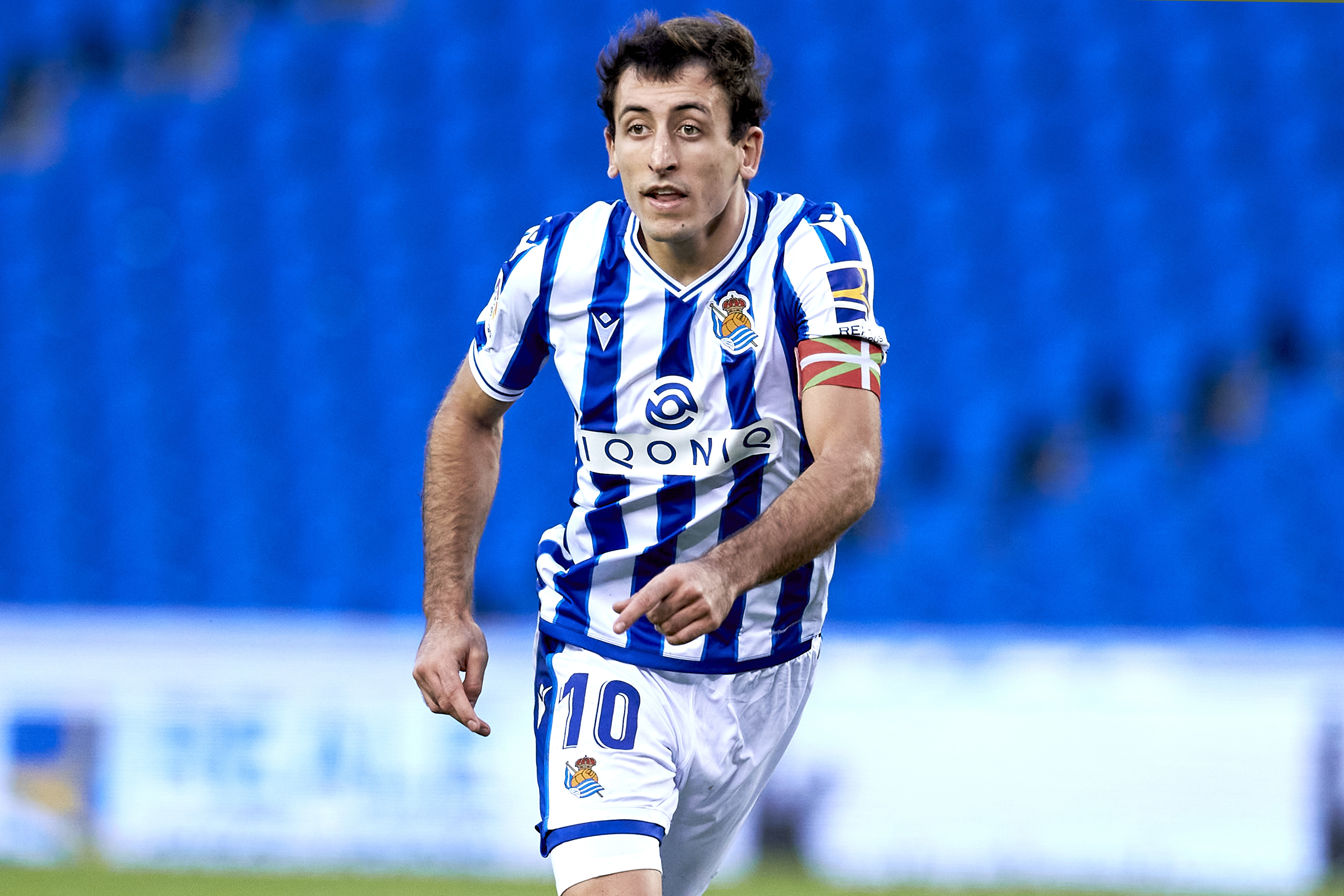 Using Smarterscout and their player comparison metrics, there are other options in both Italy and France that could be considered.
22-year-old Musa Barrow, currently playing for Bologna on loan from Atalanta, is struggling this season due to Bologna's midtable stagnation – but last season put up strong metrics from the left wing position. The Gambian international had an attacking output rated at '90', higher than Jack Grealish's this summer, but struggled to retain the ball quite as much as Aston Villa's floppy-haired star.
In terms of passing towards goal and dribbling metrics, the pair are not far apart. Barrow's stats for recovering the ball and link-up play are also not too far from the Aston Villa captain either. The real different is duels. Aston Villa's Jack Grealish draws so many fouls and involves himself in so many duels, both aerially and physically, whereas Barrow tends to shy away from such affairs and struggles to draw fouls from the opposition.
Much like Oyarzabal, Musa Barrow is likely too old to be purchased to be 'moulded' into a Jack Grealish type player.
The most inspiring option that can be considered is 18-year-old Adil Aouchiche, who signed for Ligue 1 side Saint-Etienne in the summer on a free transfer from Paris Saint-Germain. Since signing, the youngster has played 26 times for the French outfit, scoring two goals and assisting four.
Aouchiche has only played 437 minutes at a left winger this season, and has been utilised in other areas including as a deeper left midfielder and left wing back. Despite this though, the 18-year-old racks up an impressive attacking output score of '70', compared to Jack's '81'. He's adept as recovering the ball and disrupting play, and draws fouls too.
The French U20 international does struggle with ball retention, something that Jack Grealish is near perfect statistically at – but at such a young age, Adil Aouchiche is putting up strong numbers. With a market value that's risen since his move to Etienne, he could pose a relatively high price for such a young player, but with room to grow and a capable mentor in Aston Villa's captain, the Frenchman could be an ideal cover option for Dean Smith.
Oh, and he wears his socks low too.