The return of Mile Jedinak at Aston Villa in a staff role signifies the importance of having people who know the club, respect the club and at times, have formerly served the club, at every level.
Words: Mark Jirobe | @VillaMarkPGH
---
_______________
Mile Jedinak officially called it a day on his playing career just under a year ago, and it didn't take long for him to return to football in a different way.
Jedinak's playing career spanned thirteen seasons with five clubs and the former Australian international will bring a wealth of knowledge and experience in his new role of Loan Development Coach with Aston Villa. Jedinak has been in an advisory role for Villa, helping out with the Aston Villa academy in various ways. But his new role seems to match the Aussie's personality and will allow him to keep tabs on the wealth of young talent coming through the ranks at the club.
It is well known that Jedinak's career was most noted at Crystal Palace, a club which Mile has said since retiring from playing he still has a lot of love and respect in his heart for.
An interview on the official Crystal Palace Youtube channel also pulls back the curtain on his time at Villa.
Jedinak said: "Do I regret moving to Aston Villa? No way.
"The opportunity presented itself, knew where I stood at my time at Palace in regards to the future and future signings and stuff, contracts or whatever. I just got on with it. It wasn't easy to leave, I can tell you that much."
Jedinak would go on to be relied upon for three seasons at Villa while the club fought tooth and nail out of the Championship, making 76 appearances in the famous claret & blue. Jedinak will be most fondly remembered on the terraces of Villa Park for his penalty shootout conversion in the Championship Playoff Semi-Final against West Brom. No one who wears Claret & Blue will forget the stare of Jedinak into the away supporters at The Hawthornes on that night.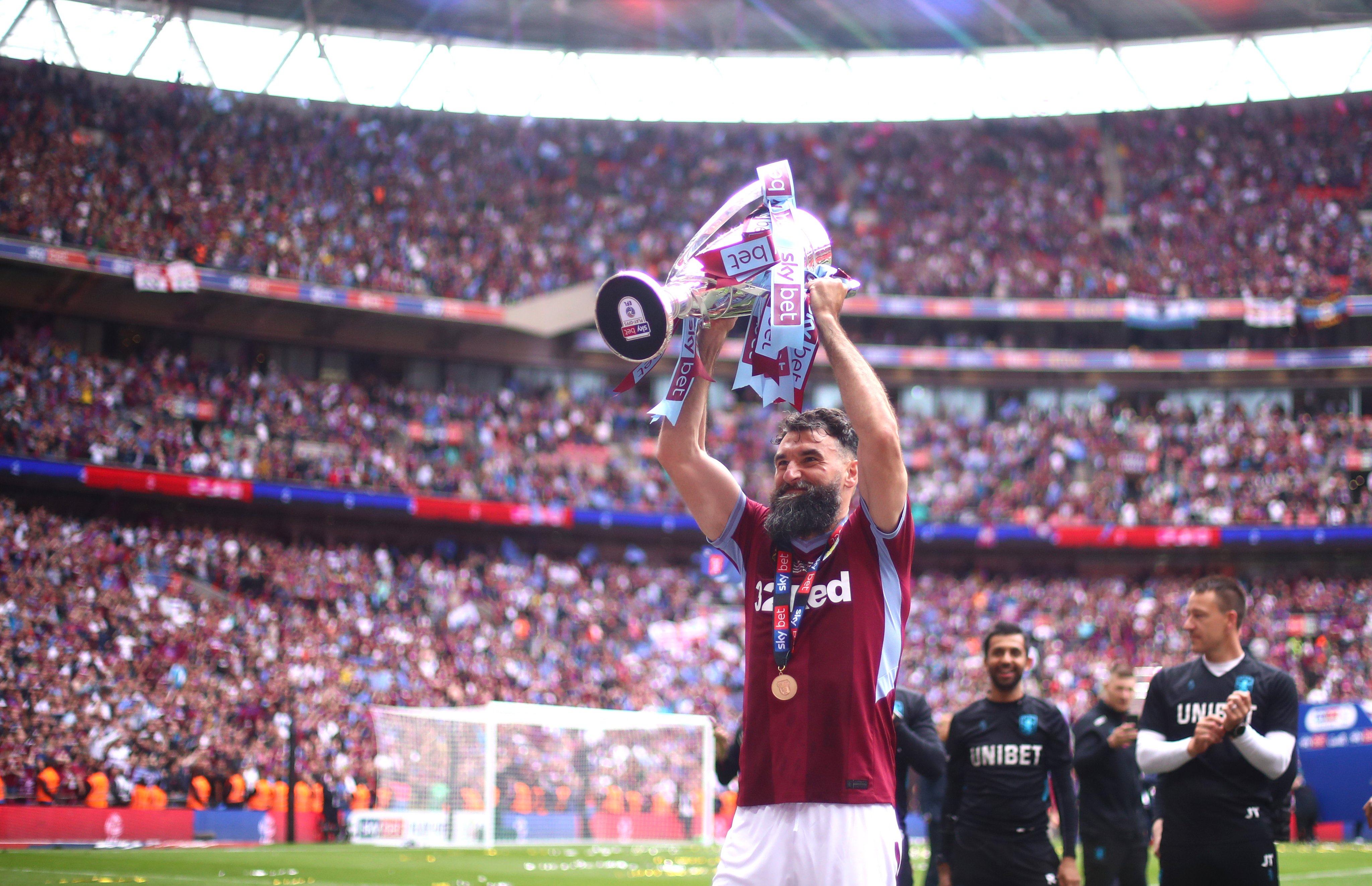 The professionalism of Jedinak has always been spoken about in football circles surrounding whichever club he played for. As a Loan Development Coach with Aston Villa, Jedinak will be likely to instil those professional beliefs, experiences, routines and skills into young and promising players – as well as seeking out the right deal at the right time for the players who need it the most.
When young players go out on loan, things can be a little daunting. Not being very familiar with your surroundings, finding appropriate and affordable housing, being away from your family, questioning your footballing future – all of these things and more are examples of the stress involved with a loan away from your parent club. Jedinak has gone through similar stresses in his life, moving from Australia to Croatia at the age of 17 after a football tournament trip turned into a trial and then miraculously into a contract.
In a video interview with Expatland, the former Socceroo's captain said:
"It came with its challenges, being that young.
"Also from my professional point of view, it was quite a difficult moment. I was fortunate I had a good few teammates around me that helped me out, but yeah… those times were very, very tricky.
"I was fortunate enough to have a couple of teammates that were Australian, which really helped us settle."
Jedinak may not be the last former Villa player to take up a role at the club after their playing career comes to an end, either. Current Aston Villa left-back Neil Taylor could find himself in a prospective role in some capacity with the development of the new inner-city academy once he calls full time on his playing career. This new academy is said to feature a full-size indoor 3G pitch, an outdoor and floodlit 3G pitch, six changing rooms, an office, a parents and player lounge and storage. Both Jedinak and Taylor have lived through the progress that Aston Villa have made in more recent seasons and know that the club is on a determined upwards trajectory on and off of the pitch. 
Aston Villa having a great person like Jedinak is a massive win for the club, even in this role and capacity. Crystal Palace supporters must be scratching their heads as to why Jedinak wasn't brought in for a similar role, as Villa supporters will be thrilled the once industrious midfielder is helping provide a pathway for youth prospects to break into the senior team.