The Egyptian winger was incredibly important in keeping Aston Villa in the Premier League – but could he be one of the first to move on this summer?
Words: Andy Bates | @k2_villa
---
______
As we are now accustomed to at Aston Villa, during this era of improvement, a number of players are now often going away with their national teams for the upcoming World Cup qualifiers, AFCON qualifiers or other tournaments. One such player is Egyptian superstar Trezeguet who remains a huge part of their team and plans, alongside Liverpool striker Mohammed Salah. 
Little known to English football fans, Trezeguet arrived from Turkish side Kasimpasa for £8.75million and proved a huge boost for Villa's media department, bringing around 4 million Instagram followers with him, such is his popularity in his homeland.
This is now Trezeguet's 2nd season at Villa Park, as much like his first, it has been a mixed bag. As with many of the 13 players drafted in during the summer of 2019, following promotion to the Premier League, Trezeguet took time to settle in, as Dean Smith's new look team struggled to find any semblance of form or cohesion.
Trezeguet was not really a regular starter, often being rotated with Dutch winger Anwar El Ghazi on the right side of the front 3, but despite a run of goals in games against Liverpool, Chelsea and Wolves, all defeats, it wasn't immediately obvious what he would offer the team other than huge energy levels.
It was always noticeable that the Egyptian would run all day, if in real terms that actually meant being dragged off on 70 minutes, completely burnt out. Of course, he wouldn't be the first and he won't be the last player to arrive on these shores, somewhat short of the required stamina for the Premier League. What was clear though, this lad was willing to give it everything, whether he would eventually make the grade or not, it wouldn't be for lack of effort.
It would be in late January that Trezeguet's big moment would finally arrive. EFL Cup semi final, 2nd leg at home to Leicester City. 2-2 on aggregate after 2 hugely hard fought games and the tie heading to penalties. Our other Egyptian king, Ahmed Elmohamady swung in a trademark cross and his compatriot met it perfectly on the volley to slot past Kasper Schmeichel. Trezeguet, who had come on as a substitute, has written himself into the Villa history books and sent Villa Park wild as fans' dreams of a third Wembley trip in 3 years came to fruition.
It was a truly great moment, but more important was the unfolding perilous relegation scenario, a situation that would be put on hold for three months as football was suspended due to the Covid-19 pandemic.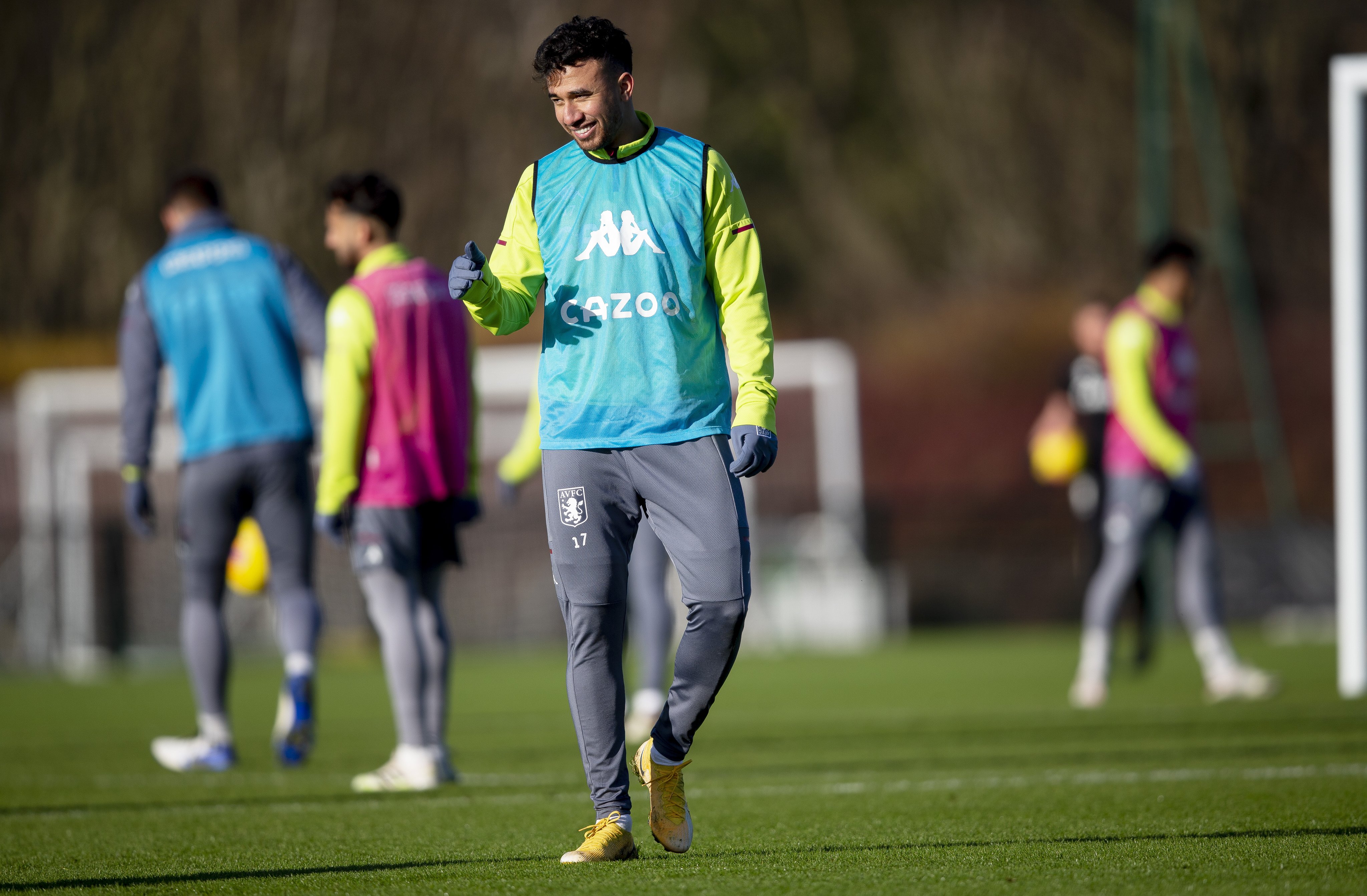 During the restart of the season, Villa continued to struggle in front of goal, however their new found defensive solidity had made survival a realistic prospect, if they could just find a bagsman to turn clean sheets into wins. Little did any of us suspect that this would be Trezeguet, but a brace at home to Crystal Palace and an impressive far post volley against Arsenal gave Villa the points to close the gap from seven points to zero going into the final match.
Villa limped over the line in truth, but Trezeguet's goals had made that and the trip to Wembley a reality. If his first 3 goals had counted for nothing, the next 4 meant everything to the club and it's supporters, not to mention his manager Dean Smith.
Smith would reward Trezeguet's heroics with a starting berth this season, ahead of El Ghazi and new signing Bertrand Traore. This season has not been quite so fruitful on a personal level, however. He has not found the net at all and an injury away at West Ham meant that Traore would come in a nail down the right sided attacking spot, with goals and some excellent performances during a positive spell for Villa.
Few would argue that Trezeguet's work rate in those early few weeks made him a vital part of a winning Villa side. He was an important part of the side that won the first 4 matches, including the 7-2 victory against Liverpool.
It could be said that his performance in that game against West Ham where he got injured, summed up his season. His harassing and work rate won a penalty, which Ollie Watkins smashed against the bar, having previously fluffed a guilt edged chance to put Villa levels from only a few yards. Trezeguet left the field with blood dripping from his head, only for Villa to come up short and lose 2-1.
All players go through sticky times and have some misfortune, however as this season draws nearer to an end, the Villa recruitment hierarchy will be assessing the relative qualities of a number of fringe players, to decide how far they can continue to take the club, as we look to continue to progress up the table.
There is little doubt that Trezeguet will be one of those potential fall guys, particularly given the obvious attacking shortcomings which have been highlighted during Jack Grealish's absence in recent weeks. Despite providing those wonderful and telling moments last season, plus his undeniable commitment to the cause, there are clearly issues of a lack of quality in his game, which stand out in a team shooting for European qualification in the coming years. Whilst he proved useful in the early stages of the season, he did not have enough to hold off Traore or El Ghazi, when Villa have required more flair and incisiveness as the campaign has progressed.
It may be that it comes down to the old battle between him and El Ghazi to decide who stays and who moves on. But with the Dutch winger providing more success in front of goal this season, it would be likely that he would be preferred to take his place in Villa's squad next season.
If Trezeguet is to leave B6 this summer, there is little doubt that he will have a number of excellent suitors and remain a popular member of Aston Villa alumni.