Keinan Davis scored his first Premier League goal earlier this week – but what does the future hold for the Aston Villa youngster?
Words: Mark Jirobe | @VillaMarkPGH
---
_____
It gets a lot of talk here and there – what exactly is in store for Keinan Davis at Aston Villa. For some supporters of the club, they genuinely don't think there is much of a future for him with while Villa seem to be heading on an upward trajectory. There are also supporters that wish for him to succeed and see him as a player who can use his natural abilities to change the fate of a game on his day. 
The 23-year old striker has definitely shown that he can be a physical presence, hold up the ball well and drop deep from his position to link up with his teammates. He also made a beautiful assist not too long ago against Fulham, with Trezeguet being the beneficiary of the striker's show of soft touch. 
There has always been a never-ending criticism of him, however. He is a striker that hasn't been scoring goals. Even taking into account that he's started exactly one game for Aston Villa, largely being used in a substitute capacity with Ollie Watkins being the main goal threat, the criticism is always there. 
Keinan knows it, too. 
So when he fired home a goal against local rivals West Brom to level the game at 2 apiece in Villa's latest Premier League contest, you could see the expression of relief on his face. Davis rolled away with his fists tightened, his head up, and gave a roar befitting of any lion proud of his hunt before jumping up and punching the air. 
That's exactly what it has been for Keinan Davis; a difficult hunt that seemed as if there was no bounty at the end of it. But with this goal, his confidence should grow leaps and bounds. 
Speaking to BT Sport after the draw with West Brom, Davis said: "It's about time really, it's been a long time to be fair, but I'm delighted."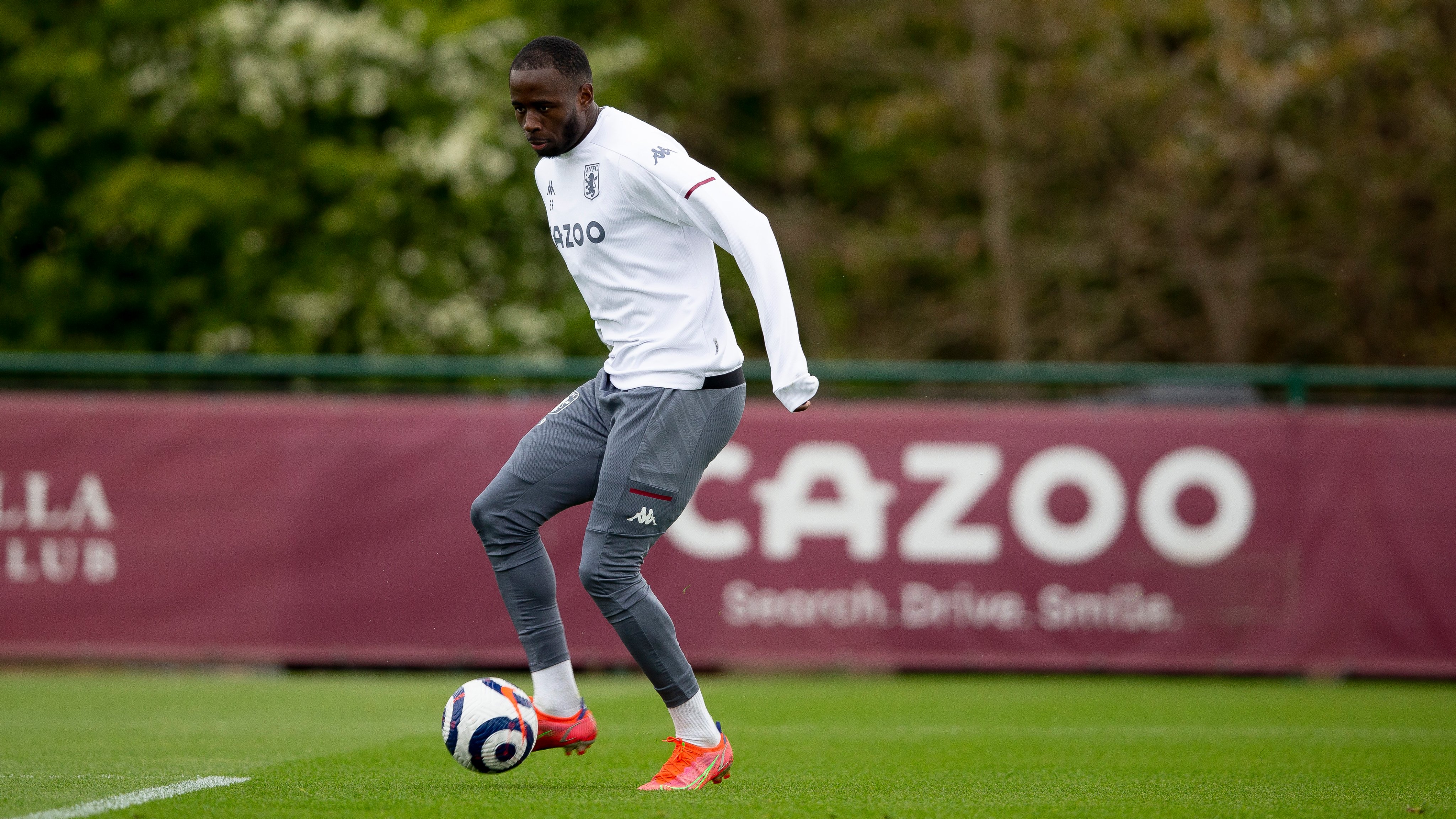 A singular goal and a swelled confidence is all fine and good, but now the question will naturally arise…where does Keinan Davis go from here?
The towering Wesley finally made his return against West Brom after a very lengthy rehabilitation and recovery from a knee injury sustained last season. There is no doubt that Wesley will continue to get more comfortable, stronger and more confident in his game as time marches on. Aston Villa paid upwards of 20 million pounds to bring Wesley to the club and they seem okay with the idea of giving him time to evaluate if this knee injury will hamper him in the long run. It's easy to forget that Wesley will only be turning 25 years of age this coming November. 
This is an interesting problem for Aston Villa and Keinan Davis to have. It is obvious that Ollie Watkins, at the current time, is Aston Villa's nailed-on number one striker. As previously mentioned, Wesley is on the road to regaining his match fitness in the Premier League. And now, Keinan Davis is starting to show that he can contribute when called upon with one assist and one goal in the previous three games. 
 So what happens next?
At the tail end of the game against West Brom, Dean Smith had all three of his available strikers on the pitch. A rarity in the neighbourhood of B6, Ollie Watkins was given a little bit of game time on the right flank and assisted Davis on his goal to even the score and snatch victory from West Brom. Could this be something that could work for Smith and Aston Villa moving forward? Time will tell if this is the ultimate "go for it" tactic by Smith and his coaching staff.
 Davis was asked about the competition for places now that Wesley is on the road back to being a staple in the Aston Villa set up after the West Brom game as well: "Ollie's done great to be fair, his first season in the Premier League and scoring loads of goals. Obviously, Wes being back after a year and a bit out so yeah, it's good."
It is unfortunate that Villa had to wait until very late in the contest to draw against a team that seems doomed to be relegated, but there were definitely positive moments like Wesley's return and Davis's goal to be happy about. It will be interesting to see if Villa put faith in Keinan Davis and where exactly he falls in the pecking order, or if they decide to dive into the transfer market yet again to solidify their goal-scoring options.
 Ultimately, this rests solely on the shoulders of Davis and what he can show in the remaining games of the Premier League season.