Tomorrow is the final day of the Women's Super League season – where Aston Villa Women's league fate will be decided.
Words: Georgia Homer | @georlh
---
_____
Fans of Aston Villa are used to their league status hanging in the balance, but this year it is the Women's team involved in a final day relegation scrap. Excitingly, there are three teams mathematically in danger – Aston Villa and Birmingham City on 14 points each, and Bristol City on 12.
West Ham find themselves essentially safe on 15 points, as if Bristol City were to match their points total they would still find themselves significantly behind on goal difference (-52 compared to -17 as it stands).
Birmingham City considered themselves to be safe from the drop only a few days ago, until an independent tribunal deducted them of a vital point following their fielding of a suspended player. Ruesha Littlejohn was part of the Blues starting XI that drew against Reading a few weeks ago, despite being banned from the game. The club cited an 'administrative error' but now find their top flight status at stake as a result.
Possible Outcomes in the WSL Relegation Battle
For Aston Villa to be relegated, they would need to lose against Arsenal and Bristol City must beat Brighton.
For Birmingham City to be relegated, they must lose against Tottenham, Bristol City beat Brighton, and Aston Villa pick up a point from Arsenal.
For Bristol City to be relegated, Aston Villa must gain one or more points from Arsenal.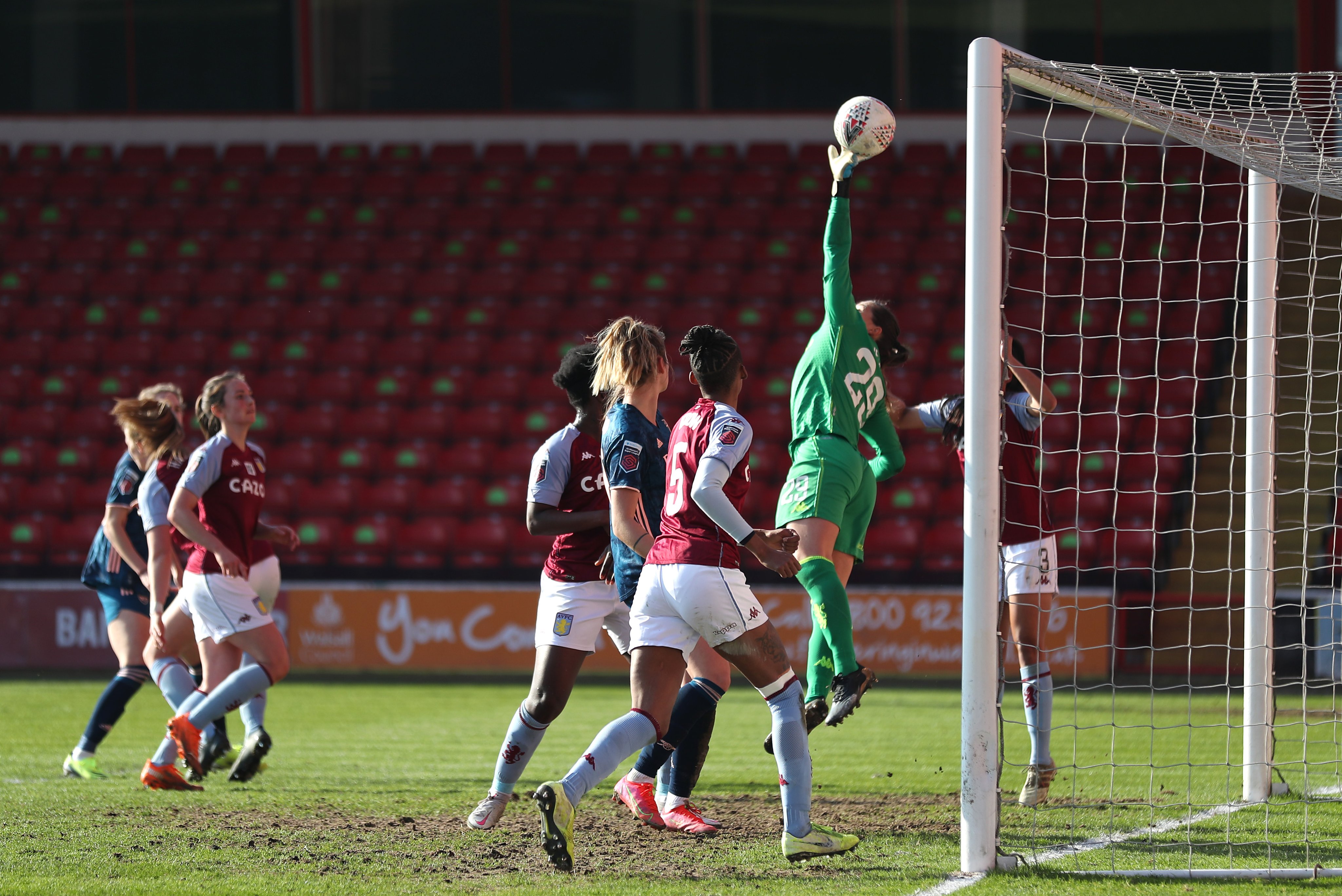 Recent Form Ahead of the WSL Final Day
As the teams enter the final day it appears that Bristol City are in the most difficult position. However, most would agree that Aston Villa have the toughest opponents. Arsenal have come into scarily good form to push for a Champions League spot, having won the last eight consecutive league games.
It will take a lot for Marcus Bignot's team to take anything away from Arsenal, but after settling into his managerial role, the Aston Villa boss has been nominated for Manager of the Month due to the team's unbeaten run of four games throughout April. A fifth point in a row would secure the clubs WSL safety, regardless of Bristol's result.
Bristol City have shown a recent determination that briefly lifted them off the bottom of the table, with a mixture of results. Their injury time equaliser against Aston Villa is what kept the fight alive and showed a hunger that will need to be emulated a final time if they are to stand a chance. Brighton & Hove Albion are similarly inconsistent in their recent form, but as a mid-table team with little left to play for, they could prove a relatively friendly opposition for Bristol City.
Birmingham City have not secured a win for six league matches now, and with difficulties off the pitch they may be in a vulnerable position for Tottenham to exploit. In addition to the suspension incident, headlines regarding poor wages and unacceptable facilities mean that the club is facing widespread criticism. These distractions must not affect their final day performance to ensure they remain in the league.
Aston Villa Women's Players to Watch
18-year-old Freya Gregory signed her first pro contract with Aston Villa in just March of this year and recently scored her first WSL goal against none other than Birmingham City. Gregory looks a bright spark in an Aston Villa side that is desperately looking for something different going forward.
Despite a goalless draw against West Ham, Shania Hayles had several big chances for Aston Villa. After receiving her first call-up to the Jamaica women's national football team this week, Hayles should be playing with confidence.
Everything hangs in the balance for the three clubs involved, but for neutral fans this must be one of the most exciting relegation fights in the league's history.