Aston Villa Women have today confirmed the departures of popular head coach Gemma Davies alongside her assistant Jenny Sugarman.
Words: Andrew Maddox | @MaddoxJourno
---
Aston Villa Women have today confirmed the departures of popular head coach Gemma Davies alongside her assistant Jenny Sugarman.
The club issued an official statement confirming the news on Monday afternoon, saying "Aston Villa Women can confirm that Head Coach Gemma Davies and Assistant Manager Jenny Sugarman have left the club following the completion of the season."
The short statement was signed off by saying "the Club would like to thank both Gemma and Jenny for all their efforts while at Aston Villa and wish them every success in the future."
The news has not gone down well with fans, with the vast majority of reaction to the announcement being negative. This is despite the fact that Davies has had no control over the club since January when Interim Manager Marcus Bignot was drafted in. The club confirmed Bignot's departure earlier on Monday morning.
Davies arrived at the club in 2019, replacing former manager Iain Sankey. She had experience operating as a coach at Birmingham City as well as the Head of Women's Football at the University of Birmingham. Villa were in dire straits when she arrived, having finished second bottom of the Women's Championship, and narrowly avoiding relegation.
Her reign could not have gotten off to a worse start. Her first match was a home tie to newly-reformed Manchester United and the Villans were on the receiving end of a 12-0 drubbing at the hands of the Red Devils. She failed to win any of her first six games in charge and it seemed a repeat of the previous season was on the cards. However, she managed to guide Villa to a steady sixth place in the league.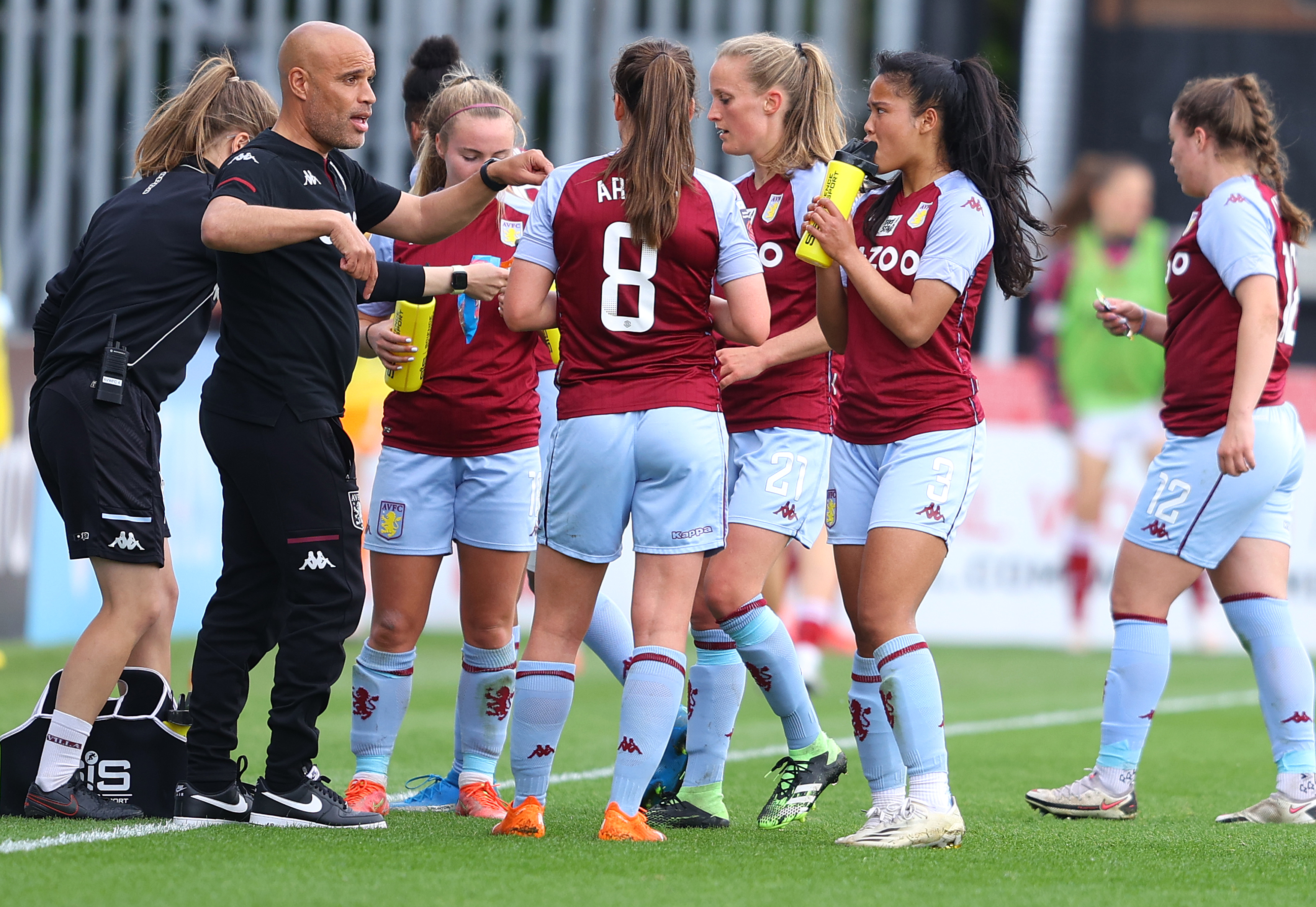 Sugarman arrived to be Davies' assistant in 2019 along with a host of key signings. Winger Emma Follis returned to the club she supports from Birmingham, right-back Ella Franklin-Fraiture came in from Leicester City while current captain Marisa Ewers also arrived from Birmingham. Other players who continue to be part of the first team today were brought in including Shania Hayles, Natalie Haigh and Emily Syme.
The popular duo were able to capitalise on these strong signings and catapult themselves into the top tier for the first time in the club's history. Star striker Melissa Johnson linked up with Hayles to give make Villa quite literally unbeatable. Although the season was cut short due to lockdown, Villa enjoyed an unbeaten season in the Championship and secured promotion.
Life in the top tier proved difficult for Davies as she also had to adjust to having a raft of new players, most of whom were signed by newly appointed Director of Football Eni Aluko. The club suffered a humbling 6-0 defeat at home to Everton in just their third game in the Women's Super League. A sign of things to come. Davies was able to guide Villa to wins over Brighton and Bristol City and Villa were comfortably outside the relegation zone.
However, Birmingham City began to recover in November and Bristol City moved to draft in experienced manager Matt Beard to put Villa under pressure. A 7-0 defeat to Manchester City was deemed as the final straw for the club, who began looking to replace Davies. Despite a fine performance in her final game in charge, a 2-2 draw at home to Reading, Davies was demoted. Marcus Bignot arrived and was given full control over first team affairs.
The former Birmingham boss was able to secure survival for Villa, but Davies was not given her role back. The 29-year-old leaves Villa as an incredibly popular and influential figure and she can take a great deal of pride from her work at the club she loves.