If John McGinn can follow his late-season form up at EURO 2020, he'll be in great shape to kick the new season off strong.
Words: Mark Jirobe | @VillaMarkPGH
---
__________
Opportunity in the game of football only presents itself from time to time and rarely when you expect it the most. But John McGinn has been flourishing for Aston Villa in recent weeks.
The whirlwind midfielder has been working his tail off for Villa lately, which isn't an incredible surprise if you've watched any of the matches in which he's featured. The Scottish midfielder has taken every opportunity he can to improve Aston Villa's finishing position on the Premier League table and push his game to new heights going into Euro 2020.
Football is more than running around and McGinn uses his energy in a multitude of positive ways. In recent weeks, Villa supporters have been witness to McGinn's ballet like pirouettes on the ball, interceptions, crunching tackles, pressing the opposition at the right moments, and even contributions leading to or scoring a goal. Three goals and five assists on the season for McGinn is a positive for the season as a whole at Villa, where McGinn has featured heavily throughout. The fact remains however, McGinn seems to find a way past the goalkeeper for Scotland a lot more than he does at Aston Villa.
The Premier League season may be done and dusted, but McGinn is finding form at the right time as the focus throughout the world deftly switches to the Euros. McGinn is a bit of a different player when on the pitch for Scotland; this current individual form he is in will likely help his international squad in the immediate future. But it can also help him when he returns to Aston Villa for preseason as well. McGinn is a focal point for Scotland and you don't have to look much farther than his goal-scoring ability through the Euro Qualifiers. Seven goals and two assists through nine games for Scotland propelled their way into Euro 2020, but they have a difficult group to get through. England, Czech Republic, and Croatia await Scotland to advance out of the group stages, but there is still a buzz that they might surprise a few footballing minds along the way.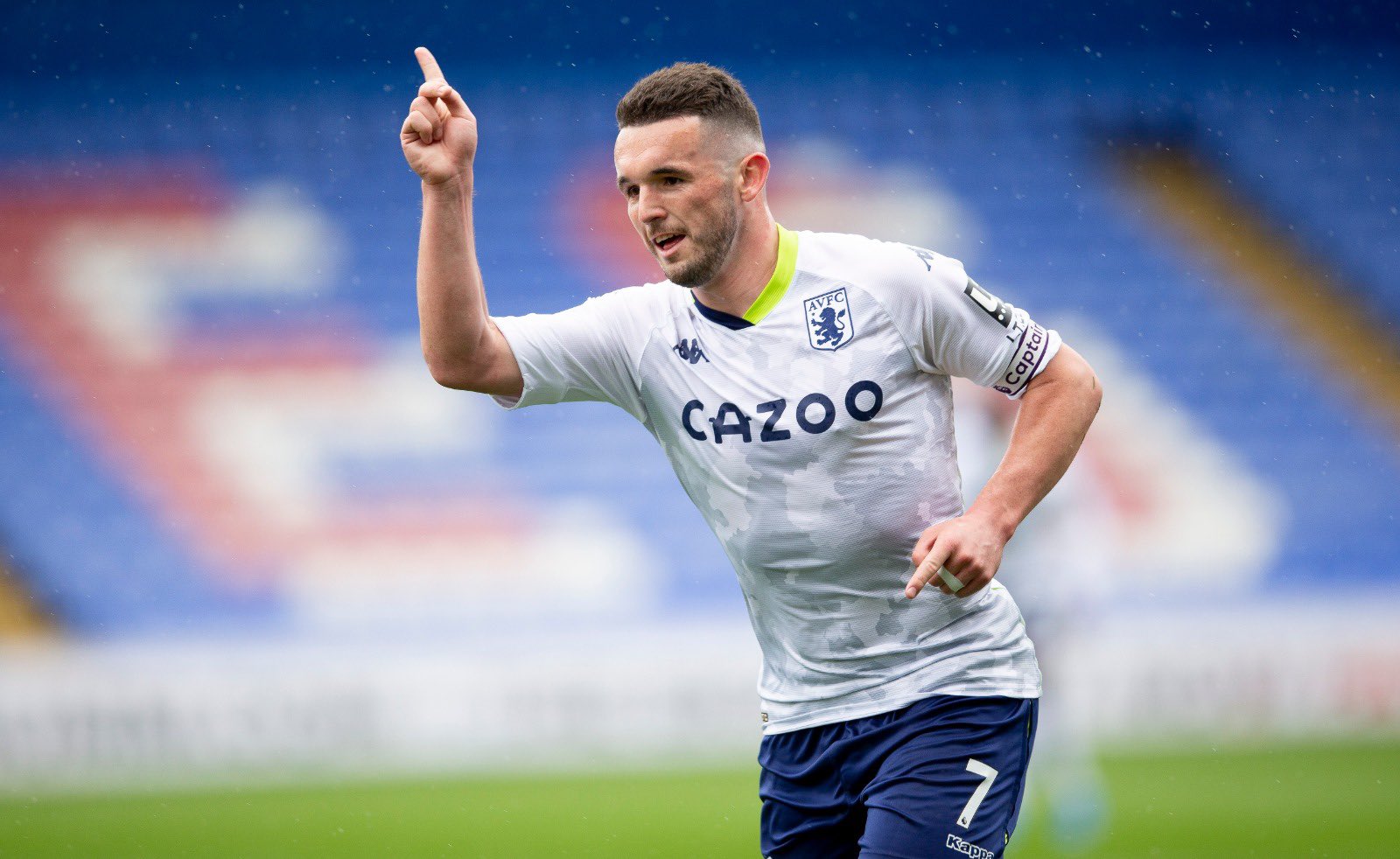 McGinn will also be a part of a Scottish side that is evolving and getting better all of the time. Most recently, young Chelsea starlet Billy Gilmour earned a call-up to the Scotland national team. In the long run, Gilmour and others will only compliment what John McGinn brings to any team he would play for. In effect, this will likely help McGinn turn a corner of sorts next season as Aston Villa continues their trajectory into a feared Premier League side. Aston Villa has recently been transfer-linked with another recent recall to the Scotland side with Celtic standout David Turbull being added to the 26-man squad. McGinn may be doing a little bit of lobbying for Turnbull to join him in the confines of Villa Park, now that Villa is looking for a new Number 10 with Ross Barkley likely to return to Chelsea after a topsy-turvy loan spell with the Midlands club.
There have been stages of Aston Villa's season where McGinn has been utilized in different roles. Dean Smith doesn't hesitate to use McGinn as a holding midfielder against some teams, whereas in other games it seems as though McGinn is more of a free-role midfielder. McGinn remains the only midfielder in the Aston Villa squad to play every Premier League game, and he can expect that to continue no matter what happens in the upcoming summer transfer window.
McGinn has the mindset, attitude, and ability to change a game at a moment's notice through his tireless work ethic and passing ability. Adding goals to his game in the way he scores for Scotland would be a favored outcome for Aston Villa once the 2021-2022 season begins. Not only is he admired and adored by Aston Villa supporters far and wide, but he also seems to be the type of player to want to pay back fans for their support with hefty effort on the pitch.
Since arriving at Villa, when McGinn plays well the entire Aston Villa squad generally plays well too. A fine showing at Euro 2020 will only mean positives for McGinn and Aston Villa going into one of the most anticipated and important seasons the Midlands club has had in quite some time in terms of year-on-year progress.