Aston Villa's reported interest in Arsenal starlet Emile Smith-Rowe is a sure sign of the continued progress at the club.
Words: Mark Jirobe | @VillaMarkPGH
---
_______
We all know how transfer rumours are in the modern era.
Some guy with a ketchup stain on his shirt gets word from an 'in the know' WhatsApp group that a specific player is on the move. Sometimes it's a player that doesn't initially stir a lot of fuss on social media. But sometimes, it's a rumour that is so wild and so unbelievable that you would bet your house on it not happening.
And then there are rumours that are said involving Arsenal. Only then, all bets are off. You never know what the London club is going to do in recent memory, or more worrying, recent future.
Emile Smith-Rowe has been widely reported to be a target for Aston Villa. The same Aston Villa that finished with only 6 points less than Arsenal in the most recent Premier League season. Arsenal fans will tell you that there is a "project" happening at the Emirates. And that manager Michael Arteta is on his way to restructuring and willing a transformation of good fortune at Arsenal.
But one rule that dashes all hopes of a positive turn-around, no matter the football club, is that you don't let your promising young players head for the exit doors.
Smith-Rowe, 20 years young, had a pretty good season for Arsenal. Especially taking into account that the six-foot-tall Number Ten has been with the club since he was ten years of age, these links to Villa seem almost unbelievable to a fault. Four goals & seven assists in thirty-three appearances in all competitions is impressive and even more so when you think about the underwhelming play some of the "top players" at Arsenal have shown during this most recent campaign.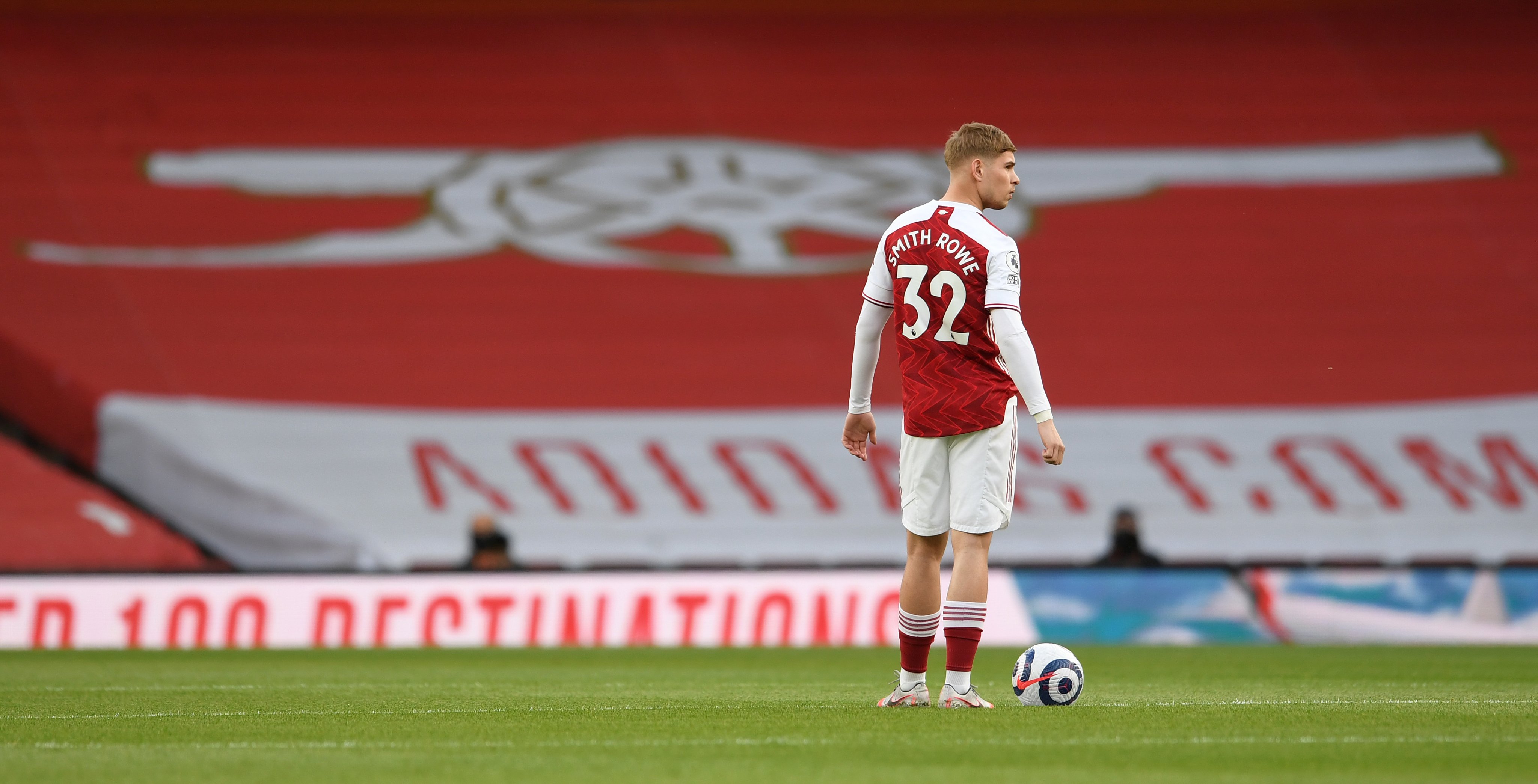 It's also important to note that Smith-Rowe's contract is due to run out with the Gunners at the end of the 2022-2023 season. Football Twitter's favourite transfer market specialist Fabrizio Romano has stated previously that Arsenal and Smith-Rowe have been in talks for a new five-year deal since March. You can mince it any which way you want to, but Arsenal are in no position to act swiftly to lock their young attacking midfielder down to a bumper contract any time soon. And for all we know, the player may not want to leave unless an unreal opportunity came up with a healthy salary attached to it.
But say Smith-Rowe does want to leave Arsenal. And say that Villa would splash a considerable transfer sum to bring him into the fold…
Smith-Rowe featured in the Europa League on eleven occasions, something that is crucial to any young player. In the Premier League alone, Smith-Rowe boasted an 89% passing accuracy, 27 key passes, and 31 chances created throughout 20 appearances. Aston Villa granted Chelsea midfielder Ross Barkley a loan audition of sorts throughout the 2020-2021 season that ended up being fairly inconsistent. In 26 Premier League matches, Barkley had an 85% passing accuracy, 40 key passes and 41 chances created. Barkley is 27 years old with more hamstring incidents than he'd like to admit, while young Smith-Rowe could turn out to be one of the better attacking English midfielders of the future. 
If Villa truly wanted to find a player who would progress with the club and the collection of players they currently have, Smith-Rowe would check a lot of boxes. Data and metrics play a large part in recruitment in modern-day football, and Aston Villa have some of the best investigators and recruitment people currently employed. Johan Lange heads the Sporting Director role (formerly of Copenhagen) and Rob Mackenzie is the Head Of Recruitment (formerly of Leicester, Copenhagen & Tottenaham Hotspur). Mackenzie helped to bring in signings at his previous employers such as Jamie Vardy, Heung-Min Son, N'Golo Kante, Riyad Mahrez, just to name a few.
If there is truly an interest from Villa in bringing in Smith-Rowe, it would be a herculean show of progress and definitive gesture of where they want to be if and when a deal got across the line. But of course, they don't call the summer transfer market "silly season" for no apparent reason. Villa is set to further solidify their squad this summer smartly, but also with gusto and verve. Time and only time will tell if Smith-Rowe is on Rob Mackenzie and Johan Lange's shortlist, with firm backing from Aston Villa owners Nassef Sawiris & Wes Edens.