Aston Villa defender Bjorn Engels is set to join former Villan Ritchie De Laet at Royal Antwerp.
Words: Andrew Maddox | @MaddoxJourno
---
_____
Bjorn Engels' Aston Villa horror show is finally at an end.
He failed to make a single appearance during the 2020/21 season, watching on as Ezri Konsa and Tyrone Mings formed one of the Premier League's best backlines last season. He has opted to return to Belgium via Royal Antwerp, joining fellow ex-Villa man Ritchie De Laet.
The Belgian centre back signed for the Villans in 2019 following their promotion to the Premier League. Dean Smith was a long-term admirer of Engels and tried to sign him while he was at Brentford. He arrived at Villa Park with a good deal of hype and looked to immediately deliver on that promise.
His debut saw him form a formidable partnership alongside Tyrone Mings in an away match to Tottenham. While the defence was eventually breached, Engels performed admirably and was a popular pick for Man of the Match. This partnership held until early November, when Engels picked up his first injury.
While this was only a minor knock and kept him out of the squad for just two games, it gave Ezri Konsa his first run in the team. This gave Konsa the chance to show his own class and build his relationship with Tyrone Mings. This would not be the last time his Villa career would be plighted by injury.
Engels was given another shot in the first team following Villa's 4-1 drubbing against Leicester City in December 2019. Mings was forced off with an injury following Leicester's first goal and Engels was thrown back into the mix. However, he failed to take that chance. Villa went on to concede another three goals that game as well as losing to both Sheffield United and Southampton before he was dropped. He soon fell out of contention again with yet another injury.
The final nail in his Villa career was the home game against Spurs in February 2020. He gave away a penalty, scored an equaliser before letting Son Heung-min through to score in the last minute. Engels, being responsible for two of Spurs' three goals that day, took the brunt of the blame for Villa's defeat. Another poor performance in Villa's final game before lockdown, a 4-0 embarrassment against Leicester, spelled the end for his Premier League career.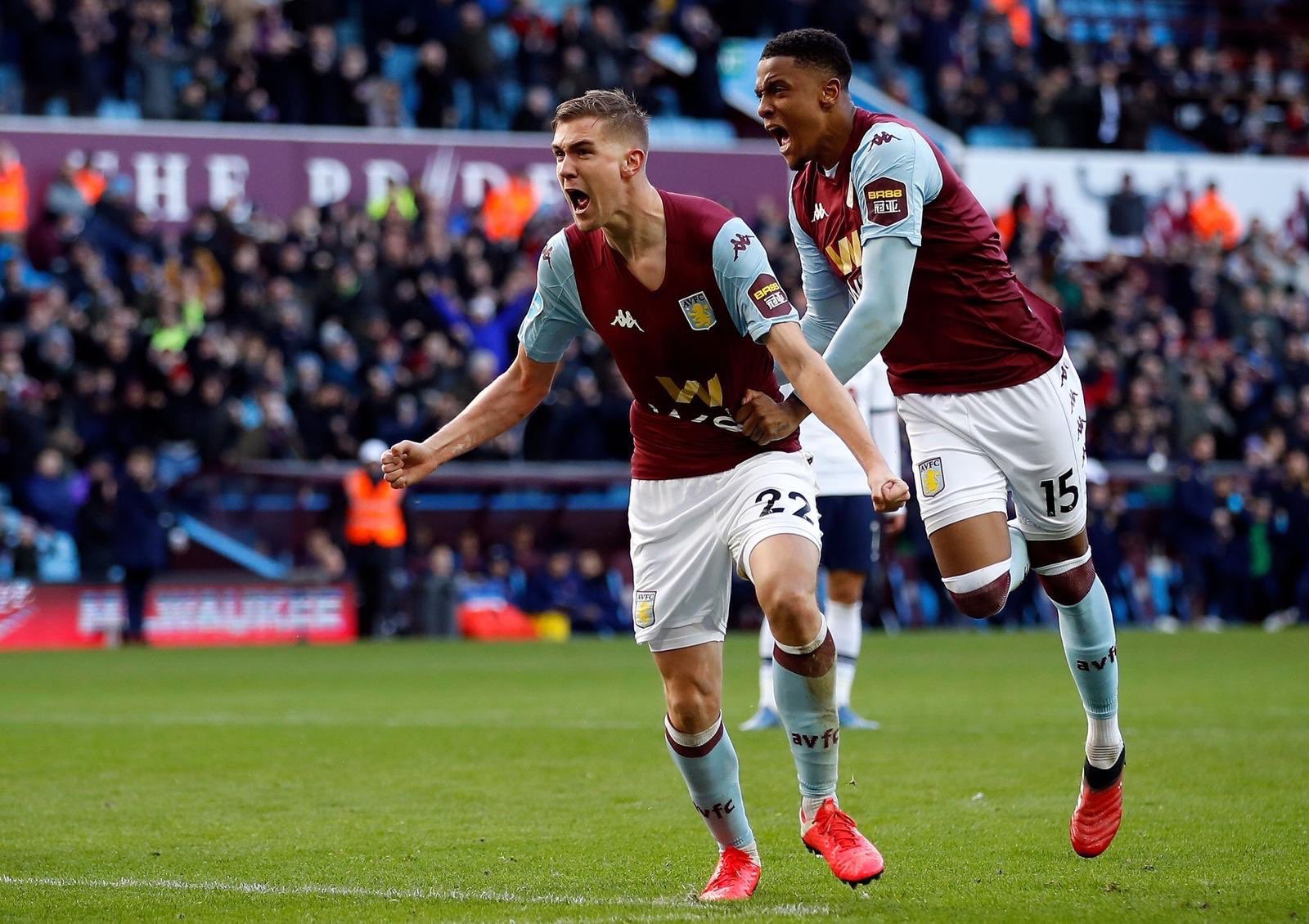 Any hope of a comeback for the big Belgian was dashed during lockdown after he picked up an Achilles injury. Ezri Konsa grabbed this opportunity with both hands and cemented himself as a key part in the Villa defence. Kortney Hause was also called upon during Project Restart and did commendably well, even scoring against Chelsea. This left Engels as fourth choice centre back by the time he was fit again, and he would never make another Villa appearance.
However, there were some bright sparks in his brief Villa spell. He started off very well and looked like he could be Mings' partner long-term. He also came agonisingly close to scoring a last-gasp equaliser in the Carabao Cup final, with only a wonderful save from Claudio Bravo denying him. Most commendably however, he always worked with a smile on his face. He never lost faith in himself and always seemed committed to fighting for his place. This puts past Villa players who have been content to sit back and earn their paycheque from the stands into stark relief.
Where next?
Villa will naturally have to look into bringing another player into the fold to fill the void left by the departing Engels. As he was so far down the pecking order, it is unlikely that this will be a blockbuster signing. Instead, it will likely be a promising youngster from abroad or someone promoted from the youth team.
It has been reported this week that both Villa and West Ham have enquired about Young Boys centre back Mohamed Ali Camara. The 23-year-old Guinean is valued at around £3 million on Transfermarkt and is already a full international, currently sitting on five caps for his country. He has earned rave reviews in Switzerland and made 29 league appearances last season.
However, another route Villa could go is promoting a player from the youth team. Dominic Revan has had a fruitful spell on loan at National League side Weymouth, helping guide them away from the relegation zone. He has been around the Villa first team for a few years, making a string of squads during the 2018/19 season. He has also technically made his first team debut as captain of the youth side that lost to Liverpool in the FA Cup.
While Revan would seem like the obvious pick for promotion, there is also Mungo Bridge to consider. He has been training with the first team squad fairly regularly over the past year and was also part of the FA Cup side. They are both very capable defenders and would both fit Villa's policy of improving the pathway from the academy to the first team.