Jack Grealish has never been as popular as he has been now. Outside of Birmingham, that is.
Words: Regan Foy | @findfoy
---
_____
If you're an Aston Villa fan, you'll know that there's nobody more popular in Birmingham or the wider West Midlands than captain fantastic himself, Jack Grealish.
Aston Villa's captain has been a popular figure at the club ever since he burst onto the scene as a sprightly youngster, and his stock has only risen in recent years since being awarded the captaincy, his first England senior side call-up and after swathes of impressive performances in the Premier League.
Over the past two seasons, interest from the wider Premier League has increased after some of the aforementioned performances – as well as the obvious transfer links that have come from them, namely the Manchester United rumours of last summer.
This summer, Jack Grealish played for the England national team at the delayed EURO 2020 tournament, and despite playing a relatively bit-part role in the grand scheme of things as the Three Lions reached the final, the Aston Villa captain was used as somewhat of a poster boy ahead of, and during the early stages of the competition.
Television adverts, a song from South-London rappers 'The Manor' in which they refer to Grealish as the 'Brum Town Baggio', his own fashion edit with Boohoo Man and much more, including prolonged converge during the group stages of the EURO 2020 tournament, have catapulted the Aston Villa midfielder into global stardom.
It's something that Aston Villa fans have been able to see for some time. Birmingham's very own David Beckham, a marketable star that captures the imagination of youngsters, women, and men alike. Children (and adults) have been seen with Grealish's iconic slicked-back hairstyle, his name adorning the back of their latest shirt. On the subject of shirts, the 2021/22 season's home kit has been released, which you can view here. All that's missing is the global popstar girlfriend to truly cement his position as the most marketable England star in over a decade.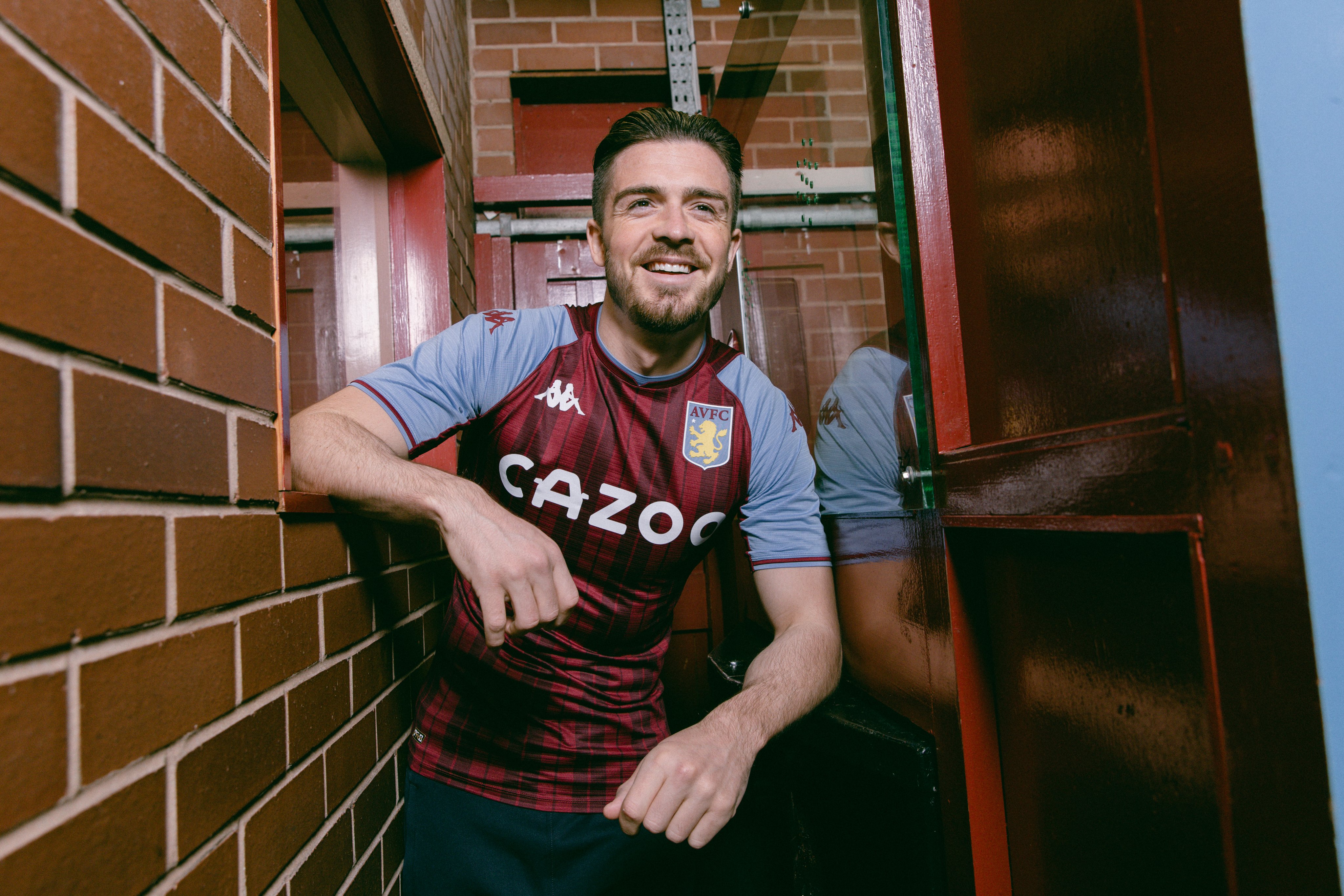 According to Google Trends, interest in Jack Grealish is at an all time high in June and July of 2021. Google Trends analyses the popularity of top search queries in the Google Search Engine across a number of regions and languages, and displays them in graphs to compare the search volume of the queries over time.
Trends normalises search data to make comparisons between terms easier, and then scales the resulting numbers on a range of 0 to 100 based on a topic's proportion to all searches on all topics.
In terms of web searches, Jack Grealish has been searched for more than ever in the past month, hitting the peak for search volume since the first number of searches were recorded in May 2014. Before this, the most searched Jack Grealish had been via Google came in December 2020. The top related queries include Aston Villa, news regarding Jack and the England national team – with the majority of interest coming from Uganda, Ireland, the United Kingdom, Kenya and Nigeria.
Image searched for Grealish have also increased exponentially, hitting heights never recorded before in searches for the Aston Villa captain. There's interest in his hair, his appearances for the England side, his legs (and who doesn't love those calf muscles?) and surprisingly, his 'wife' – showcasing a long list of admirers for the Villan. There's also trends showcasing Bend It Like Beckham, which shows exactly the power that memes have in modern day society. Most of the image searches for Jack come from the UK, Ireland, Somalia, Iceland and Norway.
You'd expect news searches for Jack to be relatively high – and those expectations would be correct. Transfer news dominates football, and so a number of searches in Google News are in relation to Manchester United and Manchester City – with interest in news about Grealish increasing every window according to Google's data.
It's been happening before our very eyes, but from now there can be no questioning of whether Jack Grealish is a global superstar or not. He is. And for the time being at least, he's helping Aston Villa become a global side too.