Marvelous Nakamba is fondly thought of by fans and management – but he'll need to cement his place in the starting eleven in what will be his third under Dean Smith.
Words: Matt Blogg | @Blogg_Matt
---
_________
The closing stages of last season saw Aston Villa pick up six points from a possible six against two of the 'Super (greedy) Six', claiming 2-1 victories against both Tottenham Hotspur and eventual Champions League winners Chelsea. With Jack Grealish finally returning to a Premier League starting line-up, he was understandably absorbing all of the attention, but there was another man who also started and affected both of these final two matches with undeniable influence… Marvelous Nakamba.
Used sparingly last season, Nakamba would've been forgiven for thinking his season was over after sitting on the bench for five consecutive matches between April 25th and May 16th, but Dean Smith brought him in for the final two games in a move that saw Douglas Luiz drop down to the sideline. The Brazilian wouldn't even feature against Chelsea, such was the quality of Nakamba's battling display, and suddenly the Zimbabwean seemed to have made that defensive midfield role his own.
But now the approaching 2021/22 season seems like the big one for Marvelous Nakamba, with a 'make or break' tag feeling highly appropriate. Of the 13 Premier League appearances the 27-year-old made last season, Aston Villa won 9, proving his importance to the team in particular fixtures. And while it isn't controversial to say that Nakamba is arguably Villa's worst midfielder on the ball, it also isn't unfair to suggest that defensively, he's the club's best. So what does next season hold for him?
At present, with no new holding midfielder being signed, it seems as though the upcoming campaign will see another battle between Nakamba and Luiz for that role alongside the engine of the midfield, John McGinn. However, with Douglas Luiz being named in Brazil's squad for the Tokyo Olympics, he won't be available for the first few matchday squads, leaving the role wide open for Marvelous to take. This potentially throws up a few problems for Dean Smith, with Aston Villa's opening fixtures seeing the team face sides who, typically, would be a more suitable opponent for Luiz, but this is exactly where Nakamba can step up.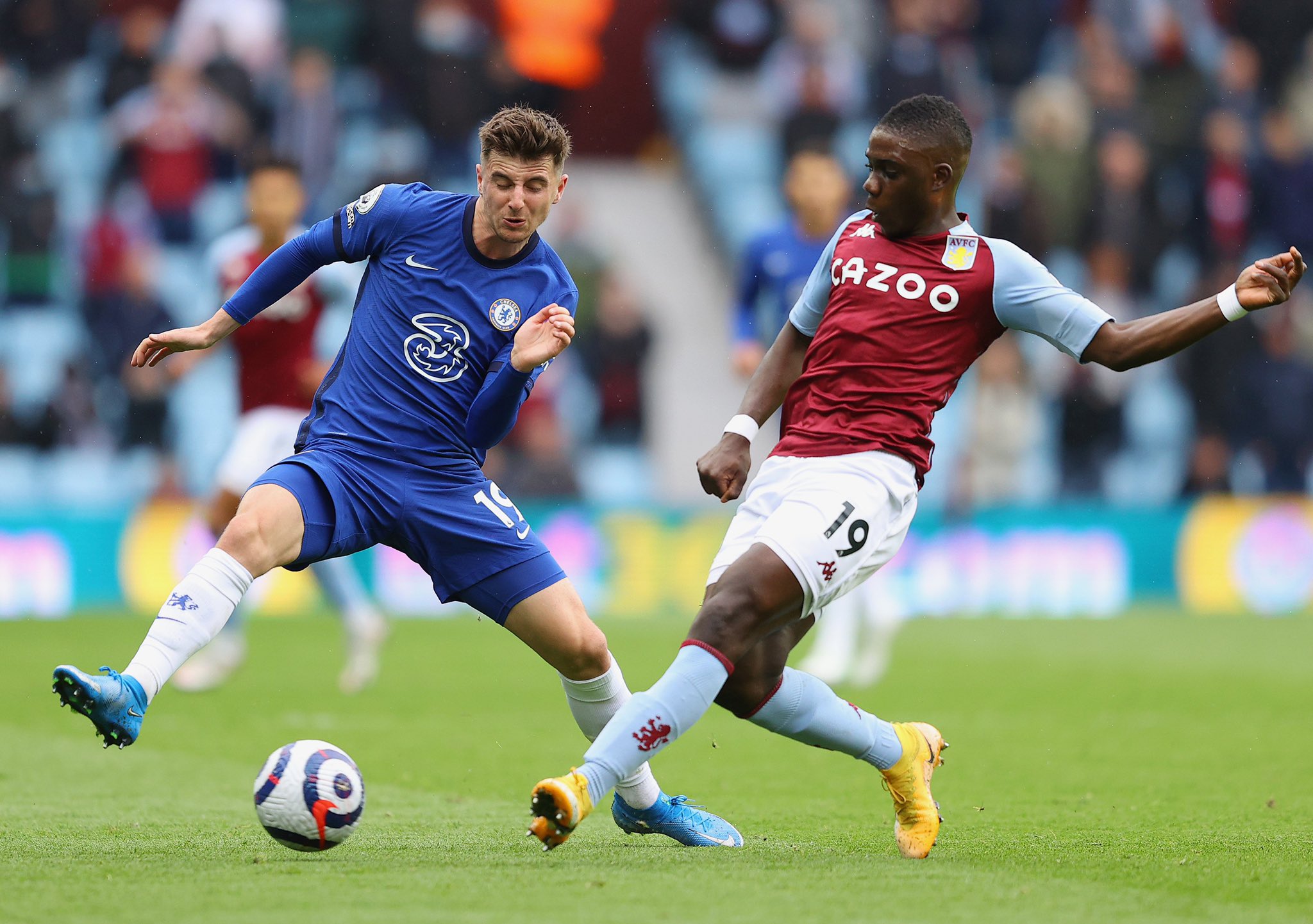 Last season, especially towards the end of the campaign, the Zimbabwean was used almost exclusively against better sides, with six of his final seven appearances coming against teams who finished above Villa in the league. But the Villan's first three opponents next season are Watford, Newcastle and Brentford, all teams that will be expected to be nearer the relegation zone than the top half come May 2022. So this is the perfect opportunity for Nakamba to prove his worth to the manager in not just the games where he's asked to protect his back four with his life, but also in games where Villa will have a healthy share of possession.
With Aston Villa rapidly improving, Nakamba saw his playing time cut by more than 50% last season when compared to the 2019/20 season, playing fewer than 800 minutes, but if he can maintain the form that he showed in those last two matches, then there's no reason why he can't be Villa's first choice defensive midfielder next season. He allows McGinn more freedom through his positional diligence, and has earned the trust of his teammates and manager as a protector of his even more defensive colleagues, but playing Nakamba does come with the sacrifice of attacking contribution, something Luiz is able to offer (albeit still relatively sparingly).
With the Brazilian going for gold in Tokyo, it will be interesting to see if Nakamba is able to cement his place in the Aston Villa team moving forward. If you want someone to shield your back 4, then he is absolutely your man, but it remains to be seen whether or not the Zimbabwe international can be as effective in games where Villa boast the majority of the ball. He still has a lot to prove, but if last season's cameos are anything to go by, then Nakamba has every chance of being Dean Smith's go-to man.
He has the opportunity, he just has to take it.