With focuses shifting back to club football this summer, Aston Villa's stars can use their international success and heartbreak as fuel this coming season.
Words: Georgia Homer | @georlh
---
______
With the dust finally settling after the drama of international tournaments, focus shifts back to club football. Aston Villa look forward to the return of Jack Grealish, Tyrone Mings, John McGinn and Douglas Luiz, who all played parts in their respective continental competitions – but it is only Emi Martinez that re-enters Bodymoor Heath as a champion.
Despite time zone inconveniences, Aston Villa and Argentina's Emi Martinez managed to capture the attention of football fans worldwide. In particular, videos of his penalty saves were shared across social media platforms globally. Villa fans were already accustomed to their keeper's ability to remain cool under pressure, having saved a penalty in his opening game and equalled Brad Friedel's clean sheet record in his debut season, despite facing the third most shots in the league. Copa América, however, carried additional weight. Not only did Emi undertake the usual pressures of a tournament goalkeeper, but he was also making his first international appearances after his first call up ten years ago, as well as hoping to support Lionel Messi to his first trophy with Argentina. As an incredibly significant season approaches, with some fans perceiving European football as critical for retaining our best players, it is essential we have a level headed figure in goal.
Emi's Argentina went on to beat Brazil by a goal to nil in the final, concluding an immense tournament for the new number one. Knockout football forces players to treat every game as if it is the last, which is an attitude that proved successful for Martinez throughout his club season and will only be exaggerated by his Copa experience. More importantly than the cup's format, a taste of victory is never enough for those with Emi's mentality. As the Copa América is added to his CV, alongside his FA Cup and Community Shield wins with Arsenal, could his ambitions see Aston Villa reaching the next level?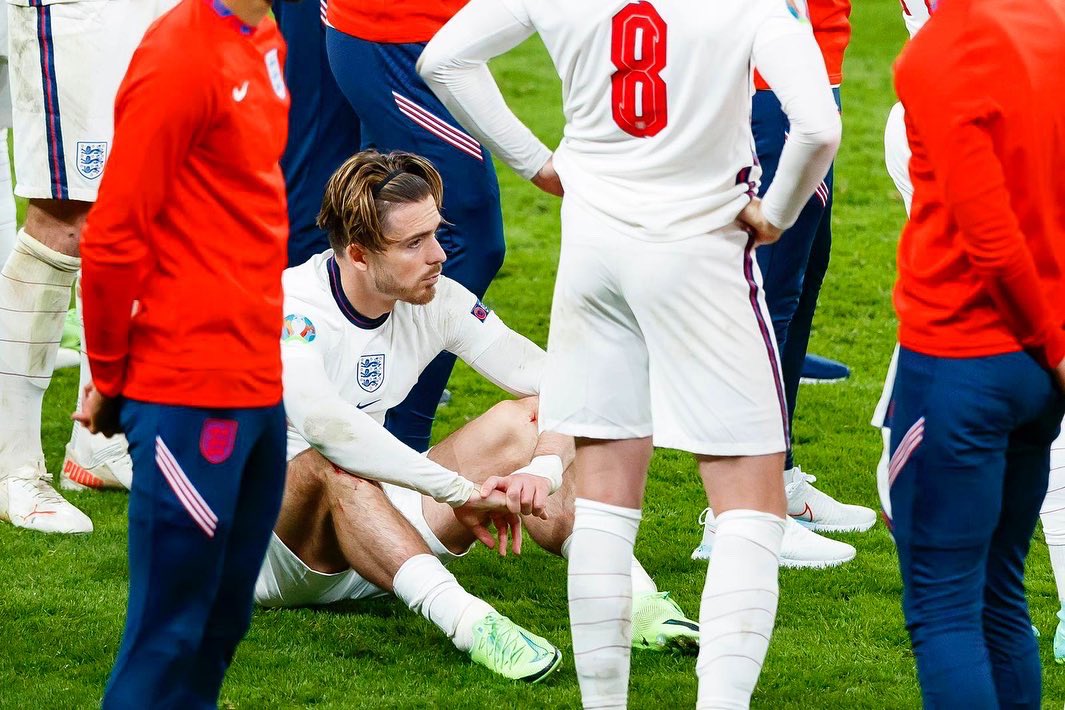 On the other side of the world, England became the unfortunate runners-up following a dramatic penalty shootout in the Euro's final. Jack Grealish and Tyrone Mings assumed unfamiliar roles, as the captain and vice captain of Aston Villa were primarily used as squad members for the Three Lions. Public debate around Grealish's involvement was rife but Southgate continued to restrict Jack's time on the pitch. Despite his outward gratitude and unwavering loyalty to the manager, Grealish's love for the sport is well-documented. Club captaincy and game time has become imperative to him as a player, illustrated perfectly by his distress at being removed three minutes early against Newcastle last season. A return to Villa Park sees a different dynamic to that of England, a trusting relationship that allows the skipper full freedom and creativity in a system designed for him. With the stands set to reach full capacity again, we could be set for his best season yet.
Mings was also allocated a different job to that at Villa. Instead of being one of the first names on the team sheet, he played understudy for Maguire in Southgate's setup. His efforts were relied upon in the group stage, as Maguire continued his return to fitness. Despite doubts, Mings silenced critics by adding two more clean sheets to his tally. He had a lot to prove but his composure and leadership invited praise from pundits such as Rio Ferdinand, securing his spot as first reserve. Being an almost guaranteed starter at club level has the potential to become comfortable, but the competition for places in Southgate's starting XI would've pushed the Villa regulars to impress. A change of system, environment, teammates, and opponents should have it's benefits even from the bench, but the confidence acquired from opening games is exactly what Mings needs to kickstart another successful season, following on from the defensive improvements of last year. 
Undeniably, tournament football has the power to ignite a desire for winning that midtable league status simply cannot offer. The nature of competition is different, and possibly even addictive. With a handful of players returning from tournaments, the push for a spot in Europe will be even more motivated. The experience of playing with and against the world's best players, coupled with the taste of prestige, could instil the belief and hunger needed for Villa to continue their upward trajectory.