The boy wonder, with rolled down socks and an alice band in his hair, will leave his boyhood club this summer.
Words: Regan Foy | @findfoy
---
Jack Grealish will leave his boyhood club this summer, opting to take the well-traveled path, instead of forgoing interest from the so-called 'big six'. The Aston Villa captain will join Manchester City in the coming days, in search of immediate success, extortionate wages and the comfort of the bench at the Etihad Stadium.
The past few weeks have had the Villa Park fanbase inside a will he/won't he furor, with any solid links from the media cast away as the work of agents, and any rumours of him staying under Dean Smith as gospel. It hasn't been healthy for fans, spending hours upon hours on social media looking for the next crumb or morsel of information in a community starved of it.
Some are handling the news well, some not so well – but something that he does not deserve is abuse. There will be heartbreak, there will be disappointment, and there will be resentment when he returns to Villa Park later in the year – but abuse should not be part of the equation. Many have come and gone, but they did not have the obvious connection to the club that Jack Grealish does, or did.
It was this connection that had fans thinking that Jack wouldn't leave. That he would continue his days at Villa Park until his slicked-back hair couldn't handle the pomade and Moroccan oil any longer and he decided to chop it all off, or until his crumbling shins could no longer handle the rigorous impact they take over 90 minutes.
Having been at the club for almost 20-years, since the age of six, the nearly 26-year-old will, as things stand, not walk out into the Villa Park cauldron again as captain, nor player, unless he opts for an Ashley Young-style return in a decade. It was this longevity, this history that he had built, that fans had sunk their fingernails into in the hope that he wouldn't throw on a sky blue shirt.
Jack Grealish had a legacy at his feet, an untouchable legacy that would never have been matched. If he opted to stay and took the club from their darkest days in recent history – near insolvency – back into challenging in and for European competitions and for titles once more, leading as captain, learning from the number of mistakes that he had made as a youngster and lifting trophies at his 'home'. He would have been adored, at a level much bigger than he was this summer. There would have been statues, stands, and so much more.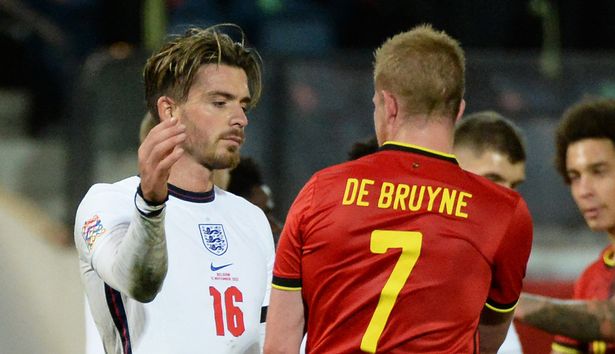 Instead, the Jack Grealish circus at Villa Park will now come to an end. And while it will hurt initially, under the leadership currently at the helm, it should help the club in the long run. For too long, Jack Grealish has been the center-point, the focus, and while he very obviously has dragged the club forward in recent occasions, in a way, he has held the club back too. Individuals will be allowed to flourish more – a great sign for new arrival Leon Bailey – and obvious leaders, like Tyrone Mings, will be able to lead. Transfers won't be made to appease and keep a certain player happy.
The £100,000,000 incoming for Grealish will be able to be reinvested into the squad – and if done correctly – will benefit the club in the long run. It will be a blow for the owners, once of whom had managed to keep a star at another sports side so recently and show him success, it will be a blow for Purslow and Smith, and it is certainly a blow for the fanbase – both young and old – who had invested so much time, money and heart into a player that they thought represented exactly who they were.
He'll be remembered for what he achieved, but also for the fact that he chose the easy way out. Jack wanted success and opted to join a super-team to achieve it. Wanted to taste European football, and opted to join a super-team to achieve it. Wanted to be an England starter, and opted to join a side where he'll be used as a rotation option to achieve it. The price tag for a player who's missed chunks of each of the last few seasons will break records – but it doesn't make it easier to swallow.
His name has never been more popular than it is now. He's a brand. Brands, currently, aren't going to flourish at a club like Aston Villa. But they will at a super-team like Manchester City.
There are positives and negatives to the departure of Jack Grealish. But regardless of those, it will hurt the fanbase for a while. It's not the fault of the owners, or the management. It's a decision made by Jack Grealish and his agents – perhaps he wasn't as committed as we all thought – not much has changed over the last 12 months, really, has it?
We're not Jack Grealish football club. We never have been. We never will be. The club will still be here long after Jack retires.