Things just aren't working for Aston Villa right now. It's starting to look bleak for Dean Smith.
Words: Regan Foy | @findfoy
---
______
Aston Villa's troubles seem to be piling up at the moment, with issue after glaring issue coming to the fore with every passing game.
Dean Smith's side have been unsettled for the entirety of this season, and through no fault of his own. The side had very little in the form of a pre-season and were forced to hit the ground running this Premier League season, with the added spice of returning fans after a season and a half with empty stadiums. There have been a number of issues which have added to this unsettled nature, including a number of key players picking up injuries throughout the season, the club's South American trio having to consistently travel for International fixtures and of course, the loss of totemic club captain Jack Grealish.
Perhaps the through no fault of his own was a little too fair. Part of the unsettled look in this squad is of course, down to the manager. There's been experiments with formation, largely down to the issues with personnel, which in instances looked like it could work – for example against Everton – but then the capitulation against Wolves and the poor first half against Arsenal have showcased issues with that.
Today, against West Ham, Aston Villa decided to return the the drawing board and take a look at returning to the 4-3-3 formation. The side's lack of confidence showed here. It was visible in the opening 45 minutes in North London last weekend, but it was also visible at home today. Within the first ten minutes, Aston Villa were trailing. Another hill to climb.
Any positives seem to be agonisingly short. Aston Villa equalised, but within a handful of minutes, they were trailing again. Aston Villa look to start the second half well, and Ezri Konsa is sent off. The lack of confidence is so, incredibly visible among this squad at the moment – and it's visible not just in body language – but in a lack of press, a lack of enthusiasm and a lack of ideas.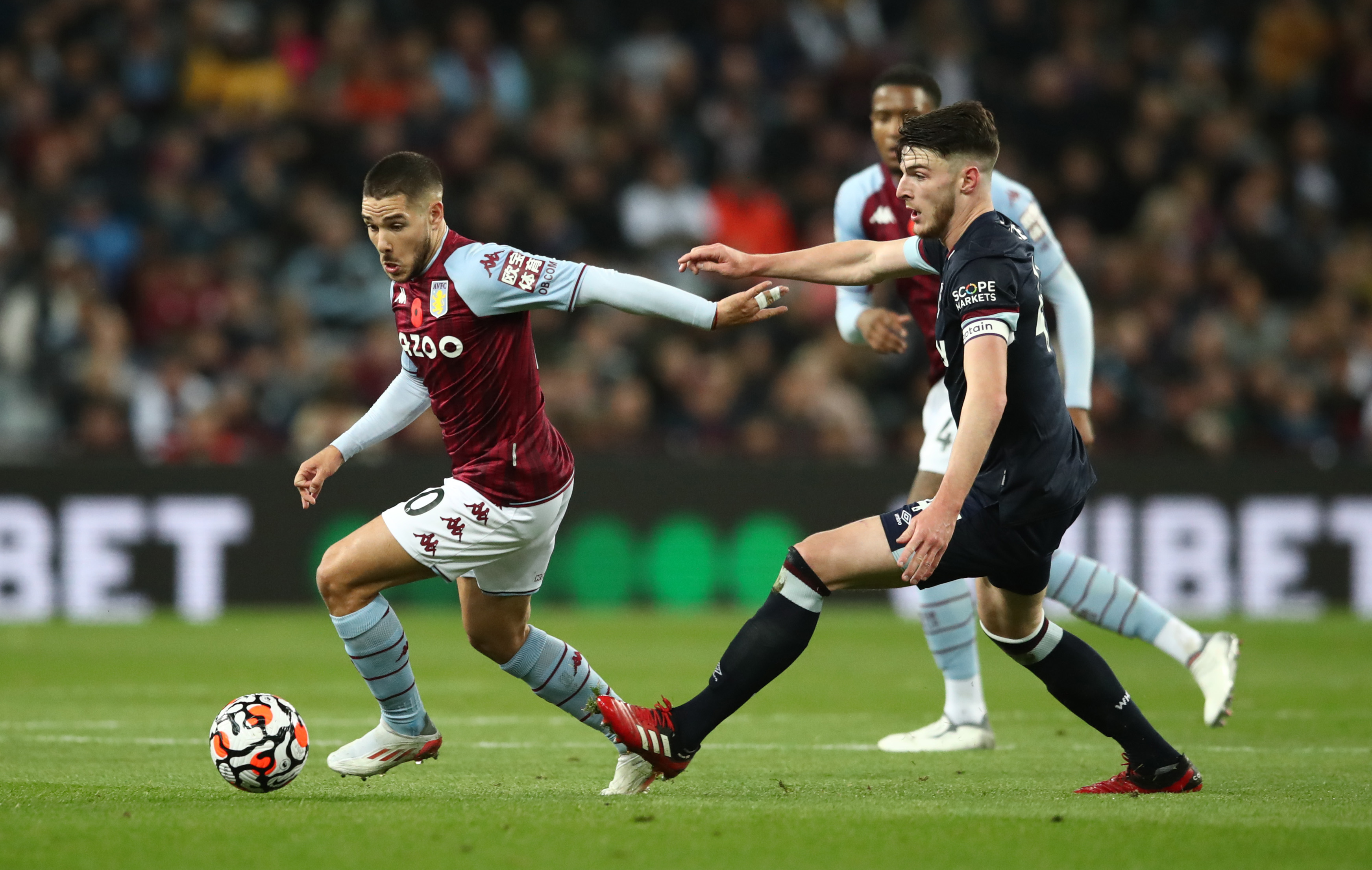 The idea of "replacing the qualities of Jack Grealish with three players" as a soundbite is great. In reality, it's created issues for Dean Smith. There is a much stronger depth to the squad available to him (injuries withstanding), but record signing Emiliano Buendia is being utilised out of position and has become somewhat of a whipping boy for both manager and fans. He's not happy, and it's visible on and off the pitch. Morgan Sanson isn't happy either, with an apparent reaction last weekend at not getting any game time.
There was a major gamble in the team selection today, with captain Tyrone Mings dropped to the bench after a poor run of form defensively. The gamble didn't work. The lack of defensive organisation without him, and lack of quality distribution too, severely disrupted the way that Aston Villa played today. There's been very little to be excited about in recent weeks – and the side have started to resort to hoofball – another blight on Dean Smith's recent tenure.
It's been a poor run of recent, and now Aston Villa have lost four games in a row and are hanging precariously close to the relegation zone. This isn't the progress that Nassef Sawiris and Wes Edens would have expected this season. Four losses on the bounce is one thing – but this latest defeat – a 4-1 drubbing at Villa Park at the hands of in-form West Ham, is nothing short of embarrassing and will do little to aid Smith's plight.
Things are falling apart. It's happening in front of our eyes and it's heartbreaking. Dean Smith has been excellent for the vast majority of his time at the club and he certainly is someone who deserves the utmost respect from Aston Villa fans. But tides are turning, visibly and audibly, and the boos are ringing around Villa Park again.
Time is running out for Dean Smith – and it's a shame that that's the case – but when performances continue to get worse week-on-week, rather than showcase some kind of improvement, there's an issue. It's up to him to turn it around – and if anybody can, it's him, but whether or not the ownership will be patient enough to stick with the man who lead the club back to the promised land is another question.
Things need to be fixed. But it doesn't look likely that they can be.