Dean Smith has reached the end of an era at Aston Villa. It's a sad day for Aston Villa fans, but also for football too.
Words: Daniel Bettridge | @DanielBettridge
---
_____
So that's it then.
After weeks of in/out managerial hokey cokey, the news finally filtered through today that Aston Villa had parted company with manager Dean Smith.
It's the end of an era. A little over three years ago, local lad Smith took over the club when it was on its knees. Back then you'll remember, we were languishing in the lower reaches of the Championship, with the relationship between fans and players all but obliterated by years of mismanagement.
What happened next was like a page out of Roy of the Rovers.
Smith didn't just steady the ship, he turbo-charged it. Taking his new charges on a club-record 10-game winning streak that saw us triumph in that Playoff Final at Wembley and return to the promised land of the Premier League.
But his story didn't end there.
In the years since Deano has built an entirely new squad, kept us up (twice), led us to our first cup final in a decade, and presided over our highest league finish since Angry Birds topped the app store charts. All of this from a boyhood Villa fan who used to sit in the Holte while his dad stewarded games.
If that sounds like the stuff of fairytales, it's because it is. Which is why the board's decision to hand Deano his P45 is one of the hardest moments I've ever endured as a Villa fan – a departure that doesn't just speak volumes about our team's trajectory but about the entire sport of football's too. 
It's not about Smith, it's about football's soul.
Human beings are a species of storytellers. For thousands of years, we've gathered to tell tales of triumph and of tragedy. Sport is no different. At its romantic best football is a delivery system for narratives; a medium, like a film or books, that we can use to live out our dreams and fantasies. It's why we cheer for the underdog and gravitate towards the magic of the FA Cup. It's also why the last few seasons under Dean Smith's tenure have been so special. 
In an era of stats, Super Leagues, and social media, there's been something of a throwback feeling to our club. With a boyhood fan in the dugout and a boyhood fan wearing the Captain's armband, Aston Villa offered a welcome antidote to the soulless excess of the modern game. There was just something intoxicating about it all, a romance that made a mockery of a sport where on-field results had become dictated by video referees and the pursestrings of petro-chemical powered empires.
Here were fans, like you and me, who were living out all of our dreams and doing it on the biggest stage imaginable. It was Roy of the Rovers, David vs. Goliath, and Luke Skywalker toppling the Deathstar, all rolled into one. And it didn't just win over the Villa Park faithful, it won over the entire league. Indeed, not since Leicester City's odds-defying title win has midlands football been so popular with Premier League punters. But it wasn't what was happening on the field that was winning Aston Villa admirers, it was what we represented off of it.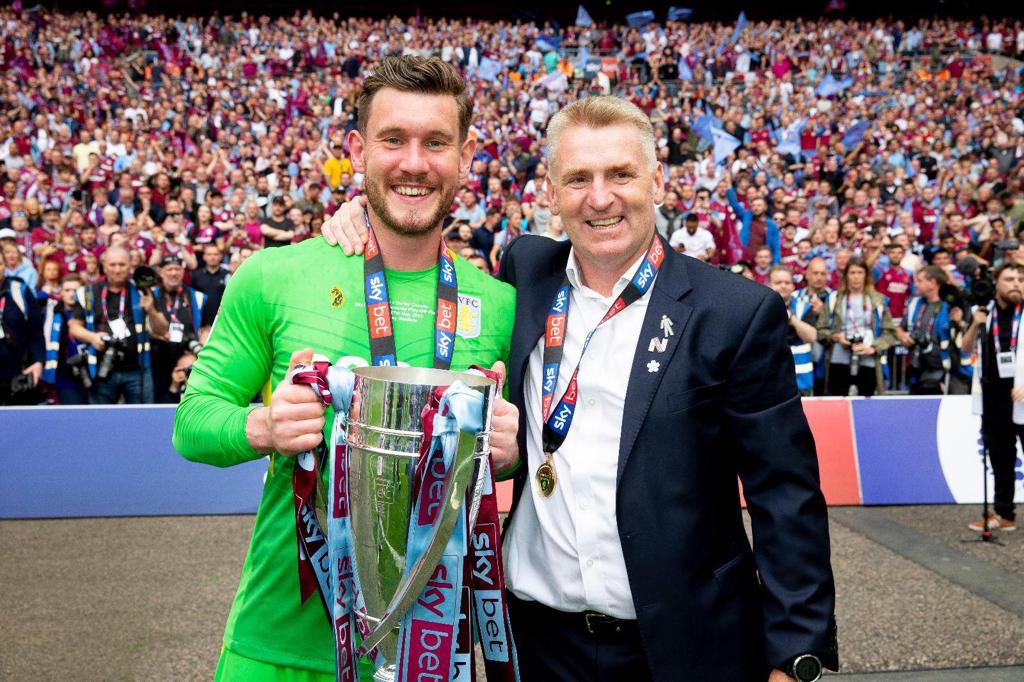 The End Of An Era
At this point, Smith's detractors will no doubt point to the manager's record in recent months, the worrying drop in performance levels, and the sense of terminal velocity that had gathered around the team as we lost five on the bounce. 
And do you know what, they'd be right.
There's a cold hard logic to sacking Smith that is difficult to ignore. By parting ways with him now we may have saved our Premier League status (though I'd argue we're just a gilet and a bad appointment away from replicating the disaster of 2015/16). We may even finish a few places higher in the league and hold onto a few of our better players.
But at what cost?
While it may have started with Grealish's departure during the summer, but the sacking of Smith has put a definitive full stop at the end of this particular chapter in our club's history. No doubt we'll get over it. We have before after the departures of Little and Gregory and will do again when Deano's successor has gone on to pastures new. But for me, it may never feel quite the same. Win, lose or draw Smith's Villa felt like something special, something romantic. His biggest success wasn't getting us back into the Premier League, it was reconnecting us with our club. He made us all proud to be Villa fans again, gave us a team that represented the values we want to see in our club and made us heroes of a story that was uniquely our own.
That's gone now. Villa will always be special and they'll always have my support. But like so many other aspects of modern football, Dean Smith's departure shows us that the sport's romance has been replaced by cold hard logic. And it's a poorer spectacle because of it.