Anna Pattern has joined Aston Villa Women on loan from Arsenal Women – but what can fans expect?
Words: Georgia Homer | @georlh
---
______
Aston Villa Women's first January signing comes in the form of 22 year old Arsenal defender, Anna Patten, who joins us on loan until the end of the season.
Carla Ward's business has been nothing short of revolutionary for Aston Villa, with her new and improved side matching last season's total wins in just half the time, despite a recent dip in form. Her networking and eye for talent has been key in the rebuild and it is therefore no surprise that she has been able to get another player over the line so swiftly. But why Anna Patten and what does she bring to Aston Villa?
Patten made her way through Arsenal's ranks, winning the FA Youth Cup twice and making her senior debut against Bayern Munich aged 18. Alongside these achievements, Patten was succeeding at international level with England, finishing third in both the U17 Euros (2016) and U20 World Cup (2018).
In 2017, Patten left English football in order to pursue a college career in the US. Whilst studying Sociology, the defender played for the Florida State Seminoles and the South Carolina Gamecocks.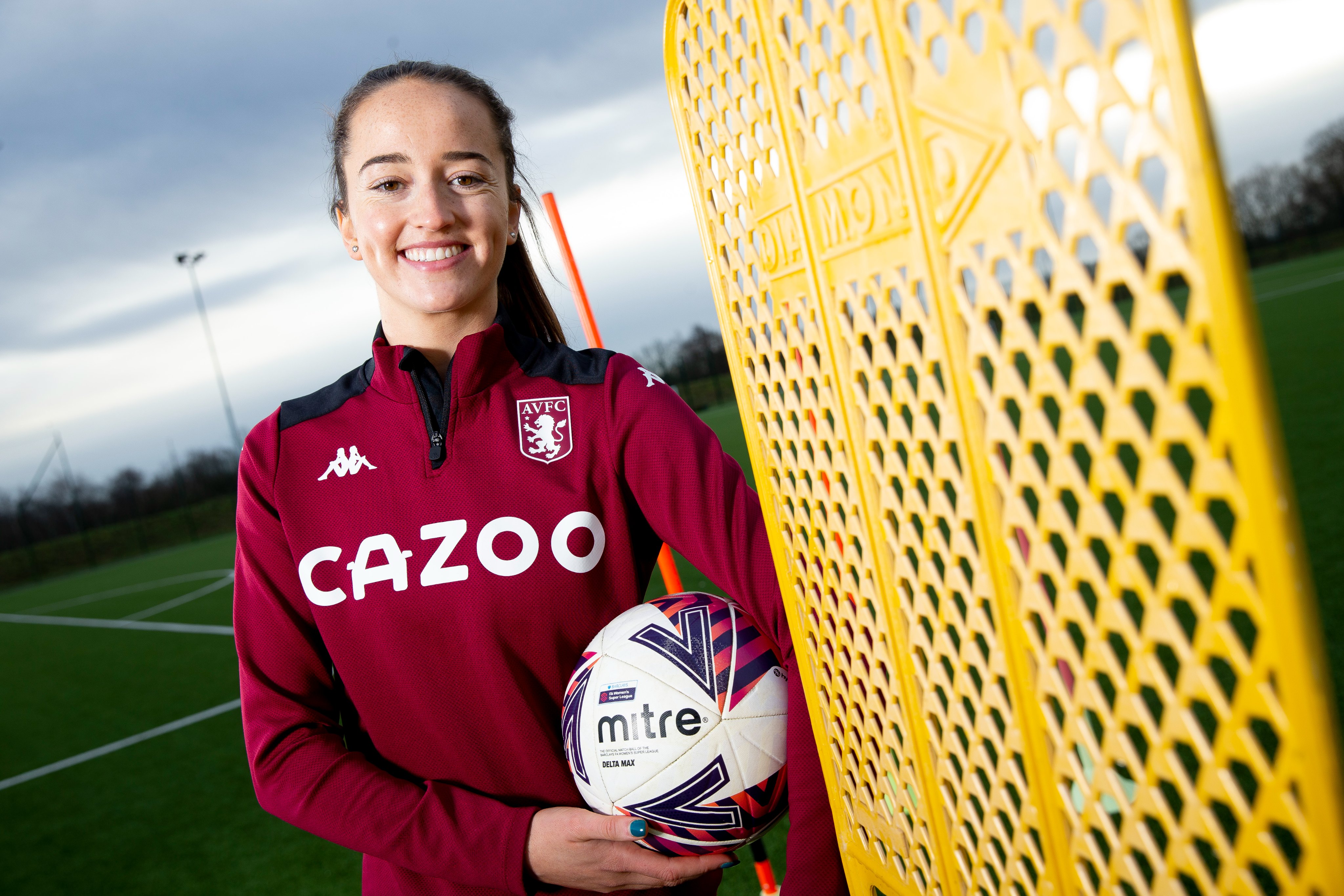 The loan to Villa has received mixed responses from Arsenal fans, with many supporting the move for the promise of more game time. Others, however, see a place for her in Arsenal's side – partially due to injuries in the squad, but also with a nod to her own talent.
The Gunner has made appearances at right-back, centre-half, and even as a holding midfielder, but stated in her VillaTV interview that she aims to cement herself as a strong and confident centre-half during her spell here. Taking a look at her statistically, Patten stands out as a player that can carry the ball forward and hopefully inject some fluidity into this Villa side, as well as offering her defensive qualities.
She is a talented young player, collecting praise from journalists and fans alike, who is perhaps unlucky not to be making more appearances for her parent club since her return from the US. It looks to be a beneficial deal for all parties and we may be seeing her as soon as Saturday's home fixture against Everton, where she could partner with Asante or Sargeant at centre-back.