Aston Villa have made one of their biggest ever signings – and Gerrard could be the key to getting the most out of him.
Words: Andy Bates | @k2_villa
---
_____
On Friday, Aston Villa made arguably one of their biggest ever signings, as Steven Gerrard secured a loan for his ex-Liverpool teammate and good friend, Philippe Coutinho from Barcelona. The Brazilian international has agreed to sign for a 6 month loan period, subject to a medical and work permit, when Villa will then have an option to buy him for a reported £33,000,000.
Since the move was mooted earlier this week it has understandably caused huge excitement and some discourse as to whether a transfer such as this would even be possible. Afterall, we have all been here before with several stars, tipped for a move to B6, only for it to fall through, or be merely a result of agent games, to tempt interest from elsewhere.
Indeed, Coutinho himself was strongly linked with Villa some years ago during the ill fated reign of Paul Lambert, when a £10million move from Inter Milan was apparently being discussed, only for it to be a precursor for him to join Liverpool. 
That seemed unlikely back then, even before he had achieved anything on the game, but was promising great things as a youngster in Italy. So, it seems understandable that the idea that Coutinho, who now has over 60 caps for Brazil and has won honours in Spain and Germany since becoming the world's most expensive footballer at the time, when he left Liverpool to join Barcelona in January 2018, should join Villa, currently 13th in the Premier League, a touch fanciful.
Enter Steven Gerrard, the man brought in to replace our former heroic gaffer Dean Smith, to persuade his old Anfield mucker that Villa Park is the best place to relaunch his career, as he enters his 30s. Who knows how those conversations would have gone, but during the press conference last week, Gerrard exclaimed that Villa fans should be 'very excited' by the club's potential targets, in hindsight clearly confident that he had already won his friend's heart and mind regarding the project.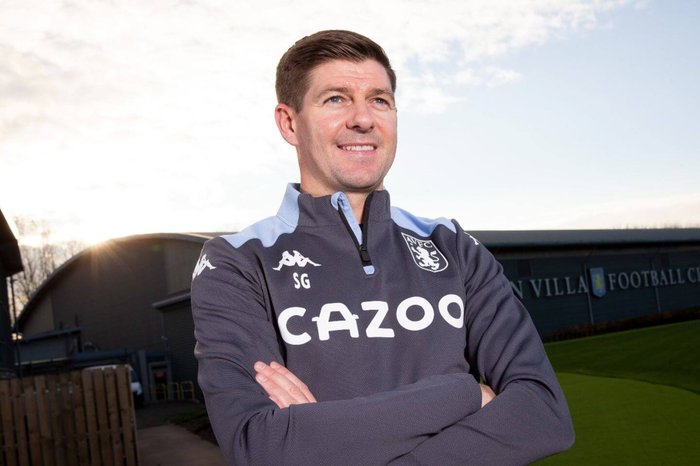 Of course, these discussions happen continuously around the game, between players and managers, as informal 'tapping up' has become accepted and commonplace. We should remember stories of Jack Grealish badgering Tammy Abraham to step down to the Championship to help Villa win promotion. That is just the start, what follows is a barrage of layers of negotiation and red tape, particularly when dealing with a player earning a reported £300,000 per week, who would undoubtedly need to take a hefty pay cut to make joining Aston Villa a reality. Even if Coutinho is one hundred percent committed to the move, making it happen would be unfathomably complex.
There has clearly been a huge appetite from the upper echelons of Aston Villa to secure the most marquee of marquee signings and maybe to continue to banish the memory of the aforementioned, Grealish, now floundering at Manchester City. One thing Sawiris, Edens and Purslow cannot be accused of here is lacking ambition, or ducking responsibility. They have gone all in and they have done it clinically and efficiently, which in fairness is becoming something of a trademark of their football dealings to date.
It has not been all joyous celebrations however. Of course there will always be scorn poured from outside the club, from fans of other teams. There is also the more amusing interlude of national media personnel tying themselves in knots of disbelief, that such a huge name is not joining one of their cherished 'Big Super 6' clubs, choosing instead a team who have only been back in the Premier League for two seasons.
However, there have also been murmurings from sections of the Villa faithful, casting doubt on whether Coutinho will be able to rediscover anything close to his Liverpool form, after 3 years of relative underperformance. There is also of course some scepticism about the player's own intentions and whether Villa represents merely a stepping stone back to the big time. Make no mistake, the answer to this lies in the fact that 2022 is a World Cup year and the thoughts of many international footballers, particularly South American ones, will be ensuring they are nailed down to be in their country's 23 strong squad to go to Qatar.
With Coutinho in his 30th year, he will probably feel that this could be his final opportunity to play on that stage, at least in his peak years and will want to leave no stone unturned to be at that tournament. A failed loan spell at Aston Villa would most likely put him out of that equation, therefore the motivation will be huge to make the most of this move, whether it results in a permanent deal or not.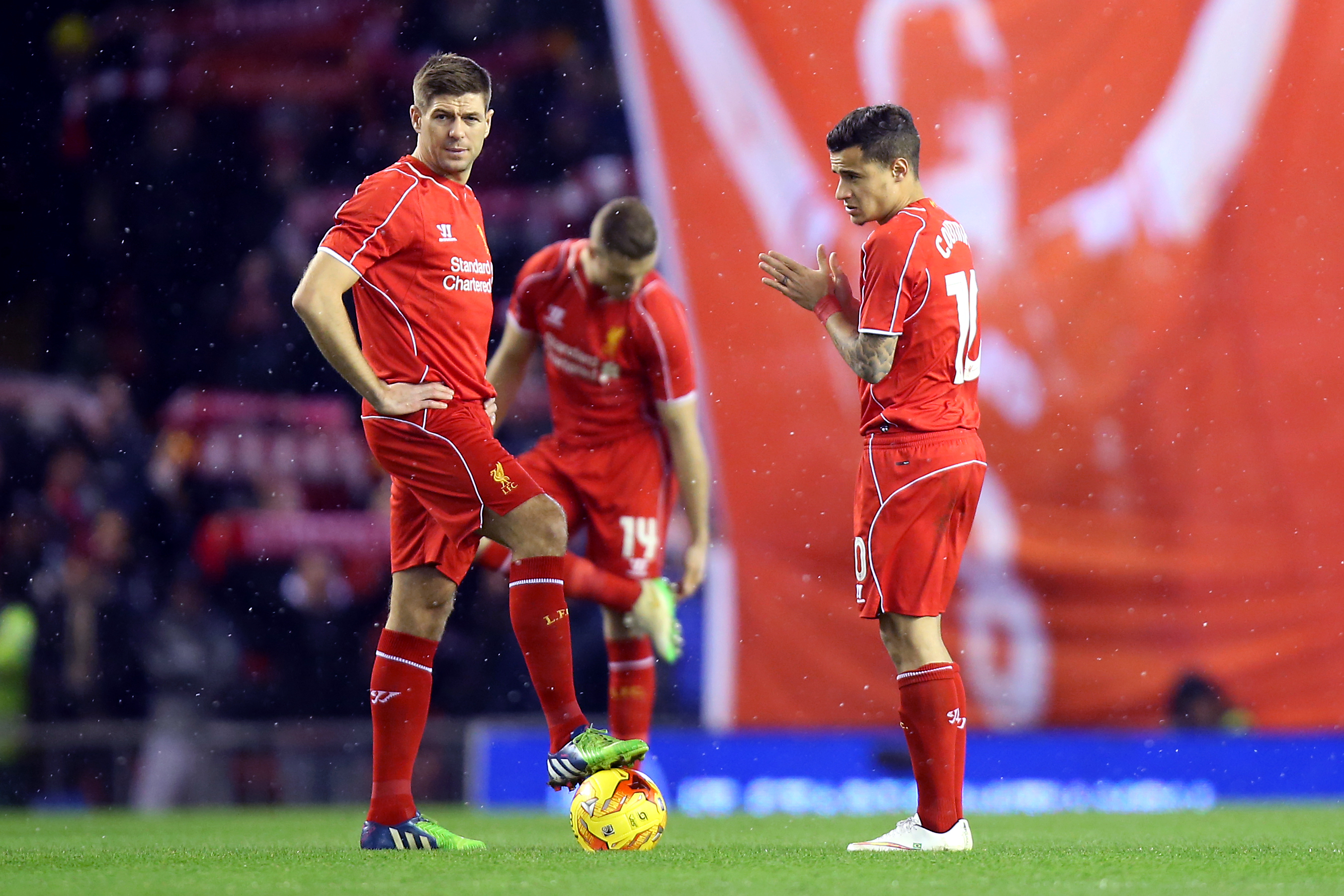 Clearly, it is those highly skilled, cavalier, match winning displays at Anfield that are still very much fresh in our minds as Villa fans build up to Coutinho's debut, possibly next Saturday against Manchester United at Villa Park. Whilst some fans will have followed his progress in La Liga and the Bundesliga over the past 3 years, many will be reliant on old memories which may be somewhat out of date now. Coutinho however, is by no means an aged player. This is not the same as when former marquee players  John Terry, Peter Schmeichel or even David Ginola rocked up at Villa Park, well into their mid-thirties and beyond. The Brazilian is still potentially at the height of his powers, if he can regain some fitness, sharpness and maybe his confidence. 
So, who better than Steven Gerrard, a man who understands the modern player and who will certainly not be overawed by the presence of such a superstar in his dressing room, to reignite the 'Magician's' powers? Gerrard not only has a close personal relationship with Coutinho, but also witnessed at close quarters how Brendan Rodgers and Jurgen Klopp got the performances that propelled Coutinho to the top of world football. He knows exactly how to utilise the specific talents now at his disposal and he also has Carte Blanche to give him all the freedom required to get the most from his ability. Similar to Grealish, there is no other current player who could have any complaints about doing Coutinho's running, provided he produces his magic and puts points on the board. 
There will undoubtedly be much anticipation at Villa Park on 15th January, as the Sky Sports cameras will be primed to capture Coutinho's debut. Should he start or remain on the bench, there is little doubt that he will need some time to reacquaint with premier League football. Fans will have to exercise a degree of patience to see our new hero in full flight. But this is a player who has silk in his boots and an undiminishing ability to produce magical moments, whatever his fitness levels and whilst we may see a few sighters fly into the Holte End, it wont be long before Coutinho starts hitting his straps and positively affecting matches.
There are in many ways some parallels between this move and when late great Diego Maradona left Barcelona to join little fancied Napoli in Italy. If Coutinho makes a fraction of that type of impact, in whatever time he has at the club, it will be a huge stride forward for Aston Villa in their quest to re-join the elite of the English game.