Wes Edens doesn't just let his stars go. He'll give anything to make sure they stay and bring success to his teams.
Words: Regan Foy | @findfoy
---
________
Back in 2019, Wes Edens made it clear that star Milwaukee Bucks player Giannis Antetokounmpo would not be leaving the side in an interview in TMZ Sports, despite the Bucks star being linked with the Golden State Warriors. Edens, co-owner of the NBA outfit, went as far as to say that he wanted the Bucks to be a part of Giannis' life for the rest of his career.
"He's a special basketball player, obviously, but he's an even more special person.
"What you see is what you get. He's an amazing guy, he's amazing to the organisation, he's amazing to his family. He's really an incredible character.
"Obviously, we want to be a part of his life for the rest of his basketball career."
Sound familiar? If you're an Aston Villa fan, more than likely. But we'll get into that later on.
A year after that quote (in December 2020) from Aston Villa co-owner Wes Edens, as Antetokounmpo entered the final year of his contract, he would sign an extension that broke records. He signed a five-year 'supermax' deal, worth $228.2 million – with a 15% trade kicker, meaning he would get 15% of his salary if he were to be traded, and with an 'opt-out' clause, offering him the choice in the final year of his contract to become a free agent or to earn $51,935,268 ($3,000,000 more than his previous year) in his final year.
Not only does this reward The Greek Freak for his loyalty, it protects the team should he leave. The largest contract in NBA history, to keep your star player for another five years.
Franchise co-owners Marc Lasry and Wes Edens flew to Chicago for discussions before the star signed, placing their efforts in selling the cornerstone of their vision for roster-building, strategy and more in an attempt to convince him to stay. His team-mates also pushed, jesting on his 26th birthday by all buying him a pen (to sign his new contract with).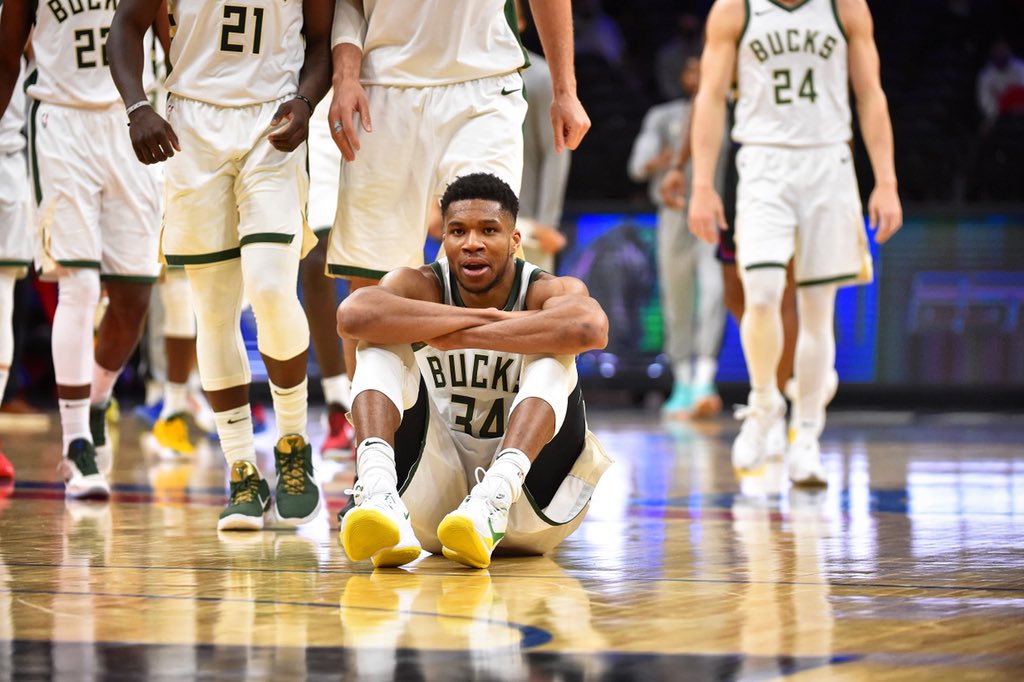 Last summer, Jack Grealish signed a new five-year deal at Aston Villa, raising his salary to a rumoured £125,000 a week and cementing him as the club's highest paid player.
When signing, there was much discussion about conversations with Nassef Sawiris and Wes Edens, and their plans and goals for the club moving forward. This likely also included transfer targets, much like the 'roster-building' that was shared with Antetokounmpo before he signed. It convinced Jack that he wanted to remain for the project.
Now, a year on, and Aston Villa are fending off interest, despite no official bid, from Manchester City for their star man. This has lead to rumours in the media of the club preparing a new contract offer for their captain. This wouldn't be surprising – it happens regularly in football and is mainly to do with the players' agent.
Remember year-on-year, there'd be rumours that Cristiano Ronaldo wanted to leave Real Madrid? Until it actually happened, Ronaldo simply would sign a new deal, worth a little bit more, and Jorge Mendes would make some money. It's a ransom to the club – pay my player more or I'll broker a move elsewhere.
Wes Edens and Nassef Sawiris will be happy to divulge the club's plans for the next five years, give Grealish more money and extend his stay for another year. It keeps Jack's agent happy, Jack buys into the plan once more and the club are in a stronger position, he's then contracted until he's 31. Make no mistake, Wes will know what it takes to keep his star player happy – and it's going to be made that little bit easier with the fact that Jack is a boyhood Aston Villa fan.
Giving Grealish more money also allows the club to target other 'star players', improving the club's wage structure and being able to pay new signings more than before. There's a reason why a host of other players, McGinn, Mings, Targett and more all signed deals last summer. They had pay increases to better match their position in the squad, so that there would be no issues when, for example, Buendia would arrive and earn around £85,000 a week.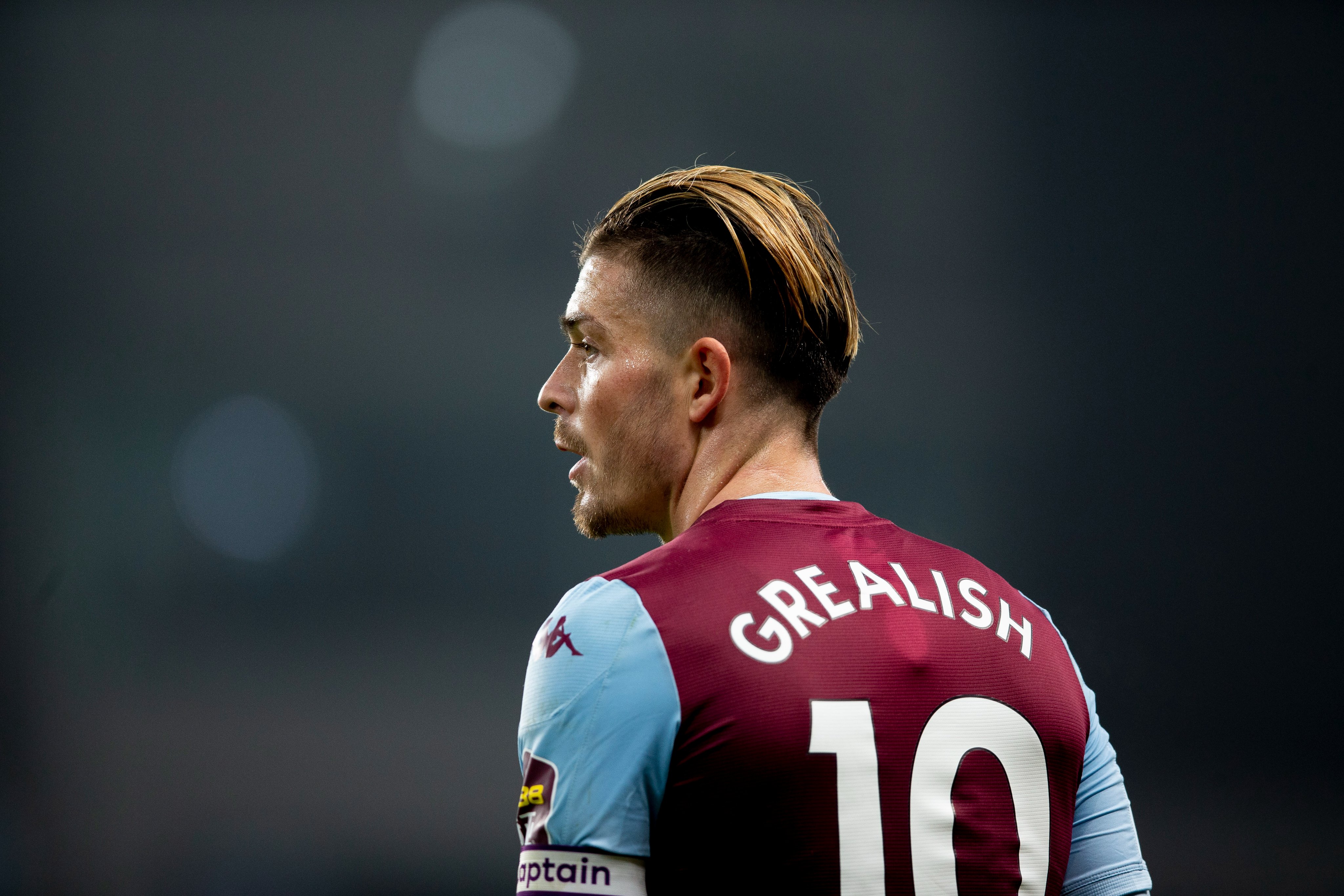 The success of the Milwaukee Bucks has increased the franchise's standing, the star power of Giannis Antetokounmpo and the marketability of both.
This summer, Jack Grealish is the media darling during EURO 2020 – the will he won't he discussion of whether he'll play or not, the maverick comparisons with Paul Gascoigne, and everything in between. He's, as The Manor so eloquently put it, the Brum Town Baggio. He's Aston Villa's David Beckham. He's marketable, he's exciting, and fans from around the world are obsessed.
Wes Edens knows that to get Aston Villa to the place that he wants the club to be in, there needs to be both progress on the pitch, and off it. Signings like Marvelous Nakamba, Trezeguet and Mbwana Samatta have vastly increased the club's standing in Africa, while the signing of Mana Iwabuchi for the women's team increased the club's standing in Japan. The club is the most popular it has ever been on a worldwide scale, and keeping Grealish not only benefits the club on the pitch, it benefits them off it too.
He's a player to build around, not sell. And Edens will fight tooth and nail to make sure that his marketable, exceptional star, stays that way at Aston Villa.