After a Man of The Match performance, Matt Targett could miss Sunday's game against Newcastle. Is Neil Taylor the right man to step into his shoes?
Words: Harry Trend | @HazaTrand
---
_________
Seventy-five minutes had passed at the Etihad and still, Manchester City could not find a way past a stubborn Aston Villa. But things would soon change. Left-back Matt Targett had had an excellent game up until this point, but a knee problem meant his night was over. Off comes Targett, on comes Neil Taylor. Four minutes later City score their first, albeit in controversial circumstances, before eventually grabbing a second to wrap up the game.
It's unfair to suggest that Neil Taylor's introduction was a big factor in Villa's eventual demise on Wednesday night. After all, Taylor only played eleven minutes and wasn't directly at fault for any of the goals. Perhaps Targett would've blocked Riyad Mahrez' cross to Gabriel Jesus that led to Matty Cash conceding the penalty, but that's just getting nit-picky.
Nevertheless, Targett had such a great game on the left of defence that there was always going to be a drop off regardless of who would replace him. The 25-year-old's performance was the epitome of "lockdown defending" with five tackles won, four interceptions and four clearances. Like the rest of the Villa defence, Targett was always alert to Man City's pullbacks from the by-line; the former Saints full-back smashing away Phil Foden's square ball before Kevin De Bruyne could latch onto it.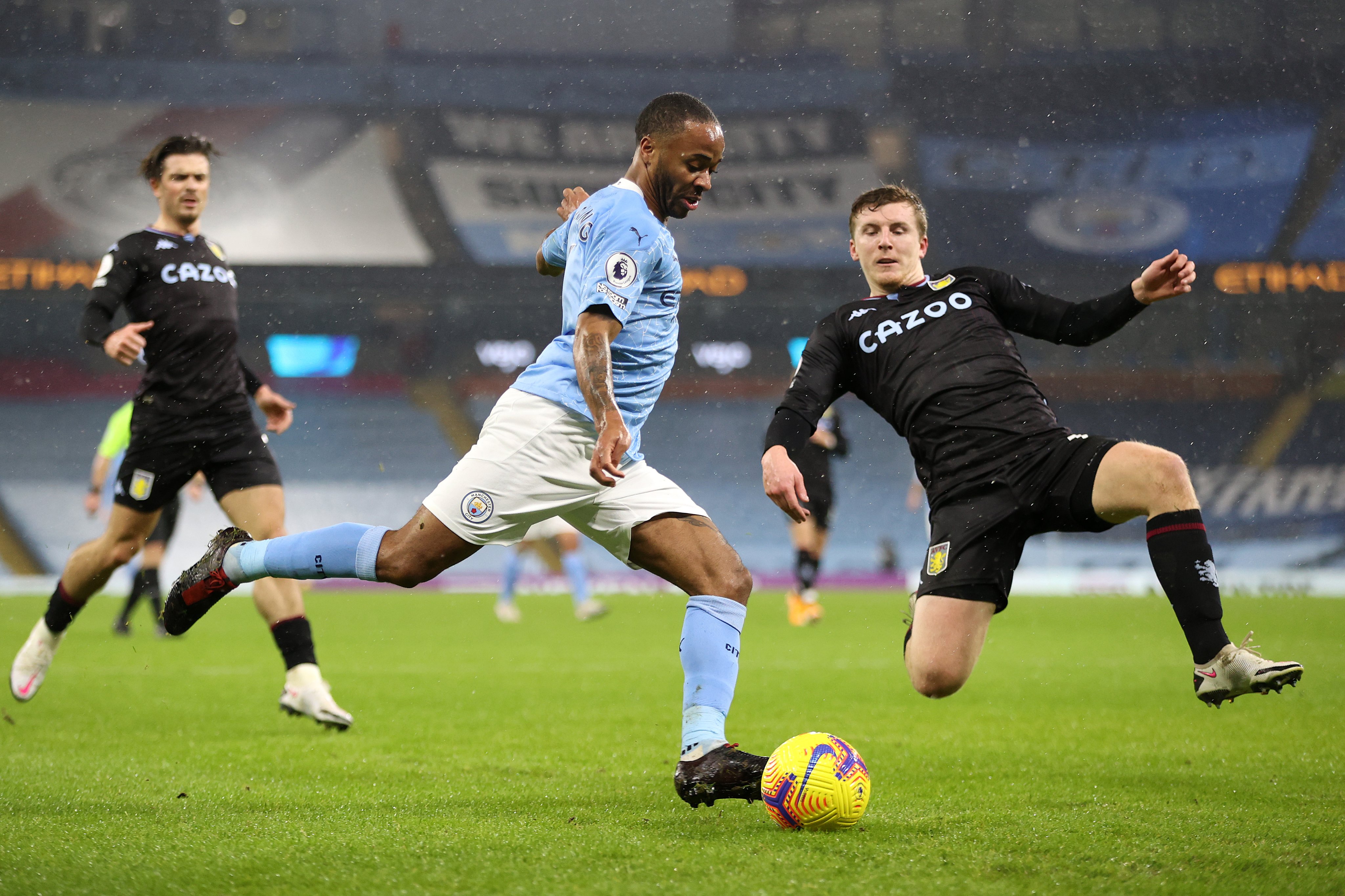 All in all, Targett's performance was heroic. For a man once considered the "weak link" of the Villa starting XI, the left-back did a superb job of keeping Raheem Sterling quiet. Time will tell whether his knee injury will keep him out of the Newcastle game on Saturday, but Dean Smith might have to start making Targett-less plans.
And with Kourtney Hause currently out with a foot problem, the onus is anticipated to fall on Neil Taylor to fill that void on the left side of defence.
It's no secret that Dean Smith hasn't much tinkered with Villa's starting XI in the league this season, and as such, Taylor's appearance at the Etihad was his first of 2020-21. It's unlikely Taylor, who turns 32 next month, will feature for Villa beyond this campaign with his contract running out in the summer.
In the Championship, Taylor was that reliable, no-frills full-back who could be relied upon to put in a seven out of ten showing. The problem for the Welshman is his ability going forward, an ability perhaps not up to the standard of England's top tier. Matt Targett has stepped up his game greatly this season compared to last. However, the former Southampton man still averaged 8% more of his touches per 90 minutes in the attacking third in 2019-20 compared to Taylor, and carried the ball progressively 21 yards further per 90 minutes compared to his Welsh counterpart.
Taylor started eleven games for Aston Villa last term; his standout outing coming in a 2-0 defeat away to Liverpool in which the Welsh International put on an aggressive defensive display. The worry is whether the 32-year-old will provide the attacking impetus against a struggling Newcastle United side who probably going to sit back and defend from the off at Villa Park.
Targett's knee recovering in time for the Newcastle game would obviously be the best scenario. However, if not, Villa's left-back spot should be in safe hands with Taylor.